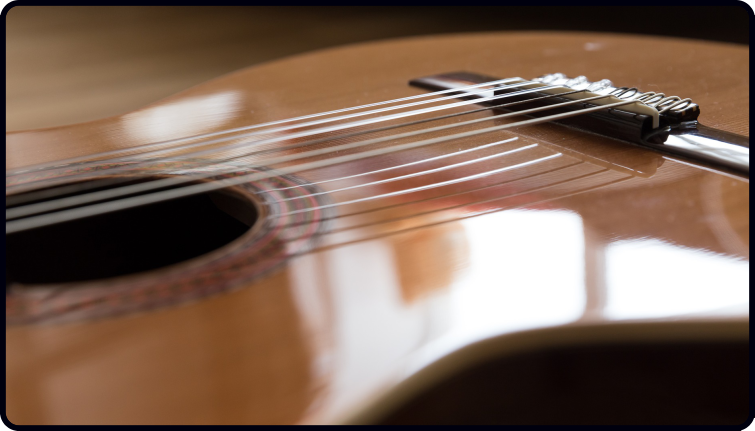 Working out and training is something I like to do.
Mostly at home in my gym, but sometimes at the outdoor park.
When I'm feeling lazy though, I'll stick on a 15 or 20-minute YouTube workout video and train in the warm.
These YouTube workouts are super specific with clear instructions on what to do. They are very motivating, and at the end… I feel great.
This got me thinking for you guitarists…
What if I made the exact same style workout BUT for the guitar…
A workout where I spend 20 seconds showing you what to do on guitar…
…And then we spend 40 seconds doing it together…
We repeat the above x 12 (equalling a 12-minute workout in total).
By the end of the 12 minutes, you will have had a great guitar session, which is fun and simple…
…With zero confusion on what you should be practising.
Best of all, you can do this workout daily, every other day, weekly, or whenever you like.
You can even use it as the occasional refresher for the important techniques I teach.
(Most guitarists find refreshers and reminders of the basics very useful after all).
These things include relaxing the thumb, breathing properly, reducing tension, playing the "walking exercise", pinkie technique, etc.
I have never seen this sort of workout for guitarists before.
Maybe this sort of thing is out there, who knows…
…But I doubt it.
Anyway, on Wednesday I will be releasing this 12-minute lesson as the new monthly bonus for Dan Thorpe Acoustic Academy members.
Everyone can fit this into their playing a few times per week, and as they say in the gym circles, the "gains will be worth it".
Find out more about the Dan Thorpe Acoustic Academy (DTAA for short) below.
…And to get this workout, make sure you join before the end-of-the-month deadline (Wednesday at midnight PST).
Check out the Dan Thorpe Acoustic Academy
For those who need exact instructions on what to practise, this might well be a game-changer.
I should say, I also teach the techniques used in this "workout" in more detail inside the membership, so if you need more specific advice on the exercises, you'll have it.
…Plus, members get support from me via email and video when needed.
Even if you don't join, I hope this gives you some food for thought with your own practice!
Dan Thorpe
Guitar Domination
P.S. This post was originally taken from Dan Thorpe's private email list. To get blog posts like this sent to you which are full of great tips to make fingerpicking, strumming, and learning guitar more enjoyable (especially if you are over 40) join Dan's list. It's 100% free, HERE.