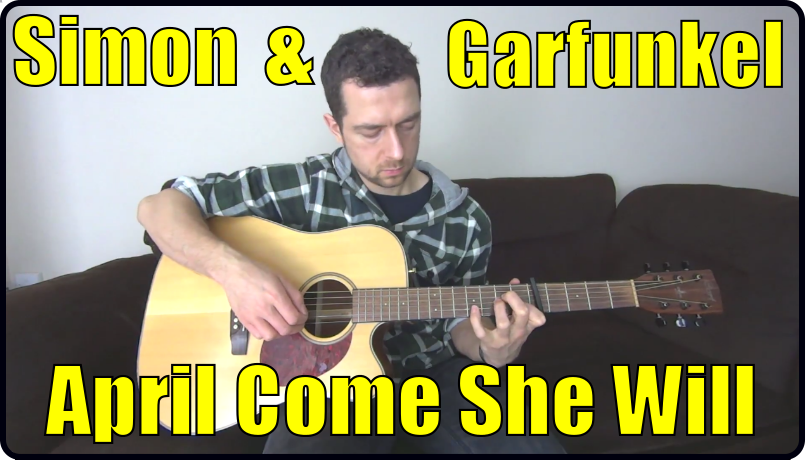 Happy Easter and happy April everyone. I have a wonderful fingerpicking free video for you all. It is the beautiful 'April Come She Will' by the legendary Simon and Garfunkel.
I love April, the light nights are about and the weather starts to pick up (at least here in the UK it does).
Originally played with a capo on 1st fret, this is one of the most beautiful Simon and Garfunkel songs I have heard and there are many. The intro and the main riff are just gorgeous and if you know the song they are distinctive from a mile away.
The chord progression throughout the verse is also beautiful and fits his sweet voice and lyrics perfectly well.
Paul Simon wrote this one when he was living in London in the mid-1960's and uses the changing seasons as a metaphor for the moods of a particular female in his life. Aren't many of the best songs written about love and the opposite sex?!
This is a beautiful piece to play and one that you will have lots of fun with I'm sure. The key thing is to take it slow and learn it piece by piece.
I would spend a few days getting the intro sorted and then start gradually building up the verse. The verse is long but thankfully once you have learnt the intro and verse you will have learnt all the parts of the song!
This is the FULL lesson from my Elite Guitarist Inner Circle. If you enjoyed this freebie, then check it out. It costs just $1 to check out for a month and features over 100 other awesome lessons like this!