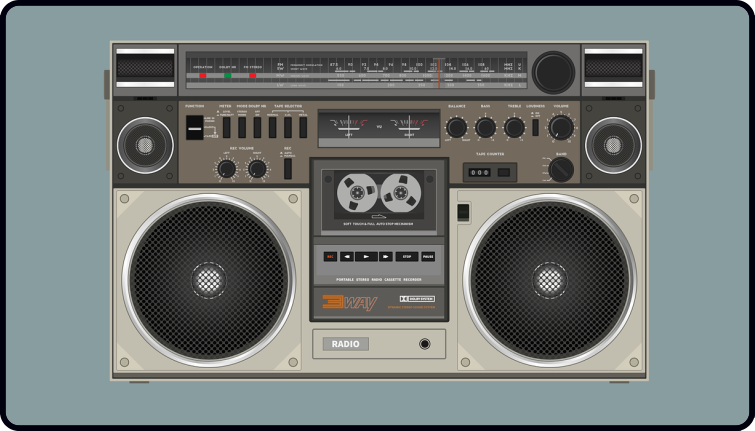 I was at the gym earlier.
My oh my, why do gyms play such awful music?
It's no wonder most people in there have headphones on.
At my gym, they play a station called "Free Radio".
It's like the blandest radio station I've ever heard (they play lots of Ed Sheeran, but most of what they play is far worse).
While there, I got distracted by all this and it got me thinking…
Why is mainstream music and radio music so bad these days?
Even the better stations I listen to, play the same songs pretty much every day.
Well, one reason is it's all about being non-offensive.
A lot of the time people listen to the radio at the office, gym, shops, etc.
Obviously, radio station producers want to keep people listening, so playing avant-garde or experimental music is a bad idea.
You won't find them playing the brilliant but experimental "Tomorrow Never Knows" by The Beatles.
(If they play the classics, most radio stations would rather stick with "Love Me Do".)
If they did play more "out there" music, more people may just turn off the radio and the station would lose a tonne in advertising.
…But I think it goes further than that.
Music has systematically been dumbed down over the years.
No longer do we have bands like The Beatles, Simon and Garfunkel, Led Zeppelin or even more modern bands like Radiohead where there were lots of interesting chord changes and songwriting.
Even those seen as "simpler" musicians, such as Bob Dylan, Cat Stevens, or The Rolling Stones, had a great handle on creating deep textures and mesmerising songs.
Instead, these days, we're treated to four-chord songs with whiney vocals and big production (usually to hide the blandness of the boring song).
I'm curious as to what your thoughts are on songwriting these days…
And while writing this email, I thought of something that could be cool.
It's an interesting little experiment for those in my Fingerstyle 101 group.
We are all going to write a song together.
This is very much a freestyle thing and I have no idea how it will turn out, but it could be lots of fun.
There are more details inside the group.
To join the fun, you will need to access the Fingerstyle 101 Facebook group.
If you've purchased anything directly from me at any point, you can join the group for free.
The link to access the group will show below if you have purchased anything.
(If the link is not showing, it may be that you purchased from Amazon, so email us and let us know and we will add you).
…On the other hand, if you're brand new to my teachings, and you want to join the fun, there's no better place than starting with the Fingerstyle 101 book/course.
Fingerstyle 101 – a step-by-step guide to beautiful fingerpicking guitar playing
Dan Thorpe
Guitar Domination
P.S. This post was originally taken from Dan Thorpe's private email list. To get blog posts like this sent to you which are full of great tips to make fingerpicking, strumming, and learning guitar more enjoyable (especially if you are over 40) join Dan's list. It's 100% free, HERE.