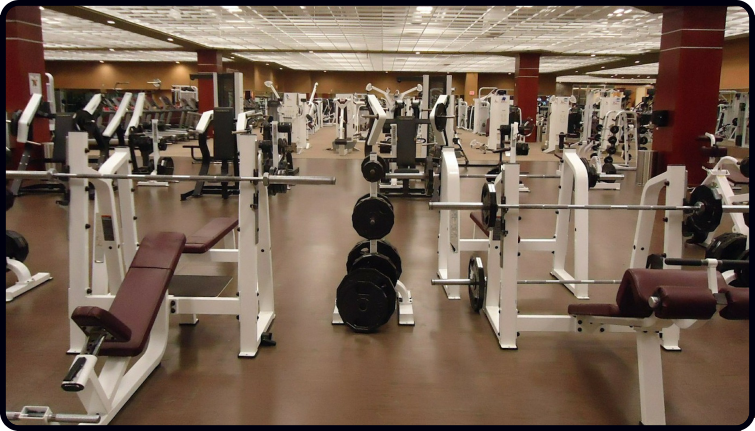 Welcome to a new Monday email with 3 random thoughts on all things guitar, music, and life, including thoughts on bench pressing the guitar, the "pro" approach, and remembering Mark Lanegan.
Here we go…
#1 – Another hero of mine joins the great big gig in the sky
One of my all-time musical heroes, Mark Lanegan, passed away at just 57.
He had a prolific career over the last 30 years but was not a household name, yet he was a superstar within his niche.
So many people loved him, and this past week lots of big stars like Iggy Pop and Dave Grohl paid big tributes to him.
For me, he was huge.
Back in 2005, I was partying way too hard and was getting in trouble with booze and dabbling too much with drugs (the foolishness of youth).
Mark had just released his album Bubblegum (the record was his way of dealing with his serious drug issues and helping him get over them).
I was sitting there at eight in the morning as the sun blasted through the window of the conservatory, still awake after a heavy night.
Two of my mates were crashed out on the sofas in front of me.
Listening to the record, the music captivated me, washed over me like a waterfall, and made me feel something different.
The lyrics were full of imagery, like a movie soundtrack, and talked of dour days of what drugs and booze can do.
I was at a bit of a crossroads, some guys I knew went down a dark path and I knew it was time I sorted myself out.
I vividly remember thinking "and with music this good, who needs drink and drugs?".
That was the power of that record.
I did sort it out and I'm always thankful for that moment, the record, and to one of my all-time heroes, Mr Mark Lanegan, for this and more.
HERE's a song that still reminds me of that moment.
Rest in peace up there in the great big gig in the sky.
#2 – A funny guitar lesson from the gym about bench pressing the guitar
The other day I talked about how the gym inspired my guitar teaching.
Well, here's a story that may make you laugh.
The first "proper" gym I went to 5 years ago was a strange one.
The owner was a bodybuilder who owned a 'windows and doors' business.
So he split his building into two areas.
It was half gym, half office.
The office part was tiny, so it meant the receptionist would have to pass through the gym part to make cups of tea.
One day I was bench pressing and the weight got too heavy.
I was quickly concerned I was going to get trapped under the bar.
Serious accidents happen here.
So I called out 'help'.
The gym was empty and the receptionist (who was tiny and was actually retired but just doing a few days a week of work for fun) was the only one who was about.
For a moment, I thought she was about to walk past with a tray of tea and come lift the weight off me and save me.
She never heard me.
My heart thumped.
Thankfully, I managed to find some extra strength and wriggle the weight off me…
It was a lesson learnt, and relating it to the guitar, the obvious thing to say is: never try to "lift" too much…
Be careful and build up in smaller chunks.
After all, 'overwhelm' is nasty, and it's the guitar-playing equivalent of bench pressing badly and lying there with 100 kg on your neck.
It can choke the life out of a person's playing.
Well, that's quite graphic, I know, but the other lesson I learnt from being at the gym and training is less obvious, but is very important.
It's this…
#3 – Treating guitar practice like a pro
One thing I've always been inspired by is top-level athletes.
Those who are the cream of the crop.
You know the types, people like Tom Brady (football), Christiano Ronaldo (the other football), Michael Jordon, etc.
These folks are/were insanely professional in a variety of ways.
It's something I've seen a lot with all the best students over the years too.
Although most of my students have no ambition of being superstars or the "best ever", they want to be the best they can be.
These students all make the time for guitar each day, even for just a few minutes, and when they turn up, they don't just go through the motions.
Everything is done with focus, precision, joy, and lots of heart.
If 5 minutes of practice a day is all they can get, they might not be best pleased, but they give those 5 minutes their all, and on longer days they do the same too.
It's something I love to see and definitely well worth remembering – sometimes it's not the amount of time we practise for but how we use that time.
Anyway, I hope you found all this helpful and have a great Monday!
Dan Thorpe
Guitar Domination
P.S. Don't forget, at 11:59 pm tonight, the deadline for the new Dan Thorpe Acoustic Academy lessons looms.
To get a whole bunch of exciting new lessons (not to be released again)…
Including my gym-style "Superset" workout, which will improve your technique and strumming…
Two 12-bar blues arrangements to suit your exact skill level and…
A fun little two-minute challenge on jamming, check this out…
The Dan Thorpe Acoustic Academy
P.P.S. This post was originally taken from Dan Thorpe's private email list. To get blog posts like this sent to you which are full of great tips to make fingerpicking, strumming, and learning guitar more enjoyable (especially if you are over 40) join Dan's list. It's 100% free, HERE.