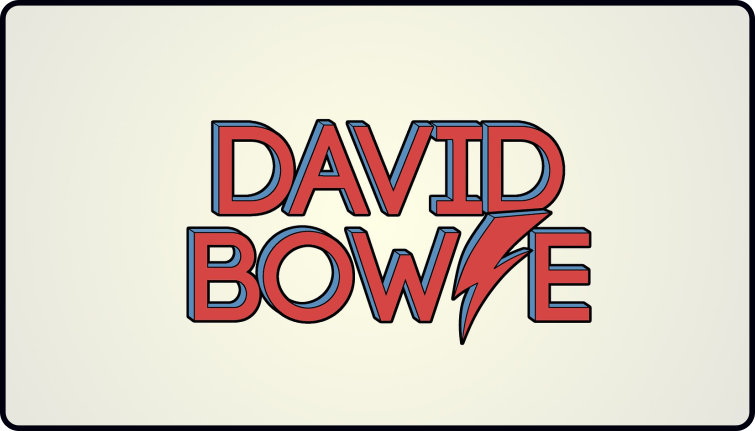 Welcome to a new Monday post where I share 3 random thoughts on all things guitar, music, and life. This week is a David Bowie special edition as he would have been 75 on Saturday.
Whether or not you are a fan, I think there will be some useful nuggets here…
#1 – Even the best didn't do it alone
David Bowie was a genius artist and one of the best, but like all greats, he couldn't get to where he got all by himself.
There were many who helped David on the path to superstardom.
These included fashion designer Kansai Yamamoto, rock legend Iggy Pop, the many members of his band, and, of course, guitarist Mick Ronson.
I love the playing of Ronson.
His riffs were cool, his rhythm groovy, and his lead playing full of style and substance. He played a huge part in the making of some of Bowie's most well-loved albums.
I heard a good interview with Rick Wakeman (from Yes) saying how David and Mick elevated each other and brought the best out of themselves by doing so.
That shows the power of having others around you who can help bring the best out of you.
On guitar, this means being around quality musicians, guitarists, and teachers who will push you to be the best.
 #2 Under (severe) Pressure!
The other day I was listening to BBC Radio 6 (one of the few radio stations I listen to).
They played an interview with David Bowie's long-serving bass player, Gail Anne Dorsey.
She talked about how David wanted her to perform a duet of "Under Pressure" with him after Freddie Mercury passed away.
David told her she had two weeks to prepare for it and then left the room!
What a task, but she did, and it sounded great.
Listening to her talk about the experience, she was super humble about it all and was petrified preparing for it.
It was no accident she succeeded though.
She was passionate about the music of Bowie and Queen, a dedicated musician, skilled, well-drilled and had David's firm belief she was up to this task.
That shows the power of both passion and belief (it does help it was David Bowie showing huge belief in her!).
#3 – Reinvention!
One thing I love about David Bowie, apart from the songs, was the style and genre changes.
He constantly reinvented himself.
You had Ziggy Stardust, the Thin White Duke, Aladdin Sane, the Berlin period (which produced "Low" not everyone's favourite Bowie album, but my personal favourite), 90s electronica, his brilliant swan song record, and more…
I cannot think of anyone who was so varied and interesting as Bowie in mainstream music – not even close.
Before he hit Berlin in the late 70s, David said he was a mess and his drug use was going to kill him (a diet of hard drugs, milk, and bizarrely, red peppers would do that I guess!)
Anyway, he escaped, went to Berlin, and made a fresh start.
It was a turning point for him.
Sometimes we all have got to change directions on guitar.
If you ever struggle, a fresh start and a new direction can be very powerful.
So, keep that in mind if you are struggling – you can turn the corner, reinvent yourself, and be the guitarist you want to be.
There you go.
Three random thoughts this Monday.
Whether or not you are a Bowie fan, I hope you enjoyed that.
We can all learn a thing or two from the best musicians out there, and for me, he really was one of the best.
Have a great Monday!
Dan Thorpe
Guitar Domination
P.S. If you enjoyed that and want advice on how to get the best out of yourself on guitar or to make a fresh start and really master the fundamentals, then check this out…
Guitar Domination Super eBook Bundle
P.P.S. This post was originally taken from Dan Thorpe's private email list. To get blog posts like this sent to you which are full of great tips to make fingerpicking, strumming, and learning guitar more enjoyable (especially if you are over 40) join Dan's list. It's 100% free, HERE.