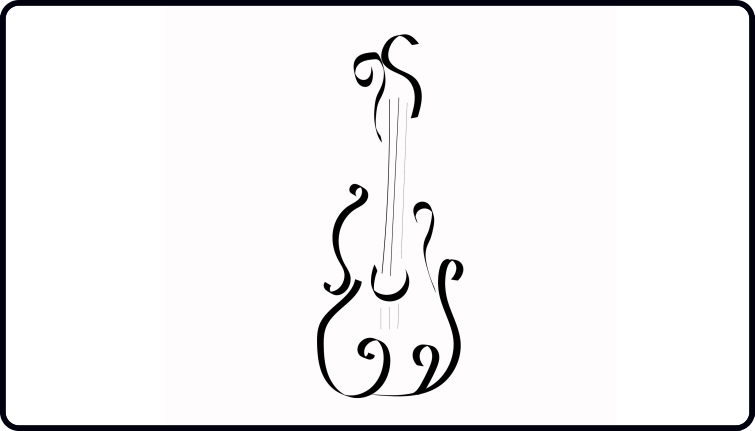 Welcome to a new post with 3 random thoughts on all things guitar, music, and life, including Django Reinhardt, the importance of changing things up, and more. It's a day earlier than usual as I'll be away tomorrow for a little break…
Here we go…
#1 – Django Reinhardt, the wonderful two-fingered guitarist…
Ever heard of Django Reinhardt? I'm always curious to know.
I'd often ask new students this.
9/10 would say no.
The times I'd mention him was when a student would tell me they felt rubbish about their playing.
Like if they felt their fingers were not the right shape or size, etc.
I'd tell them about Django.
He was the brilliant gypsy jazz guitarist who only had two fingers and a thumb, yet pioneered a whole new genre of music.
In case you don't know, in the early 20th century, Django Reinhardt had two of his fingers severely burnt in a caravan fire and couldn't use them…
…But in inspiring fashion, he took his severe bad luck and turned it around.
For those times you need inspiration, it's well worth reading more about him.
His music was great too.
Like me, most students I teach aren't big listeners of gypsy jazz, but every time I do listen to this style, and Django in particular, I love it.
Hope he inspires you too.
#2 – It's a go!
The other day I sent out an email about the 5-Song Award Club.
In case you missed it, it's a new idea designed to motivate and congratulate you on being able to play your first five songs.
The feedback on the idea was super positive and there has been a lot of excitement for this!
(Thanks for all the replies and apologies if I've not got back to you yet – there were nearly 100 email replies on this).
Some of you said you've learnt lots of bits and pieces of songs over the years and this will help refine things for you better.
Some said you need clear and measurable goals.
And many of you, of course, are in the early stages of your playing, so this will really help.
All in all, it's going to be exciting, so keep working on those five songs and soon…
I'll release some more details on how it will all work (once I've had a good think about how precisely to structure it).
I'll also come up with some new and exciting lessons to help you nail five tunes too!
I'm very excited about this and am glad so many of you are also excited.
#3 – Why changing things up with your playing is a good thing
If you work out, you'll probably have heard people talk about how important it is to change up your workout routines every now and then.
I see the benefits of this with guitar too.
90% of the time you want to keep things consistent, steady, and methodical.
…But 10% of the time it's good to change things up.
You can get more out of your time that way, plus change can be very exciting and motivating.
That's why for the month of June, I decided to change things up a little with my membership programme.
Nothing major but a little way to keep things fun and exciting.
Normally, I release all the lessons on the 1st of the month, but for June there are 4 lessons (one more than usual), and each is being released one week apart.
On the 1st, which is Wednesday, will be lesson #1 for June.
Then one week later will be the next lesson, and so on.
The first lesson is a little more in-depth, one will be shorter, one will be a surprise, and one is something I've never done before.
Plus, all four lessons for June are fun, very varied, and will make you a more rounded guitarist.
Anyway, the first lesson out on Wednesday will be on beginning with barre chords.
It's a super fun 3-part lesson where we go into detail with barre chords while making music with them (in a very simple but highly musical way).
This lesson actually shows you how you can have lots of fun with one chord shape – something most people don't even know is possible.
This will be a super useful lesson for anyone who has struggled with barre chords, or those of you who want to learn them from scratch.
Even if you can play them to a high standard, you'll find some powerful tips here that you might not have come across before.
Anyway, as this lesson will be released on the 1st of June, you'll need to join by then to get it. You can find out more about it below…
The Dan Thorpe Acoustic Academy
Have a great day of practice!
Dan Thorpe
Guitar Domination
P.S. This post was originally taken from Dan Thorpe's private email list. To get blog posts like this sent to you which are full of great tips to make fingerpicking, strumming, and learning guitar more enjoyable (especially if you are over 40) join Dan's list. It's 100% free, HERE.