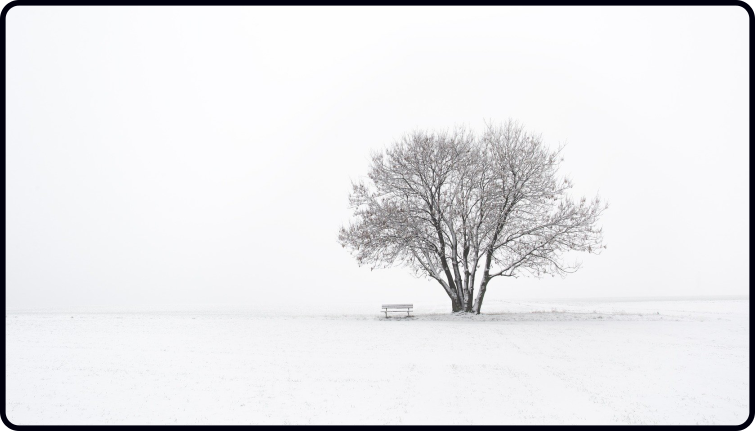 Welcome to a new Monday post with 3 random thoughts on all things guitar, music, and life, including how George Bailey can serve as motivation for your guitar journey, a quick poll, and more.
Here we go…
#1 – George Bailey inspiration
This will hopefully bring a little positivity to anyone finding things tough on the guitar (now or in the future).
One of my all-time favourite movies is It's a Wonderful Life.
If you don't know the plot, James Stewart's character, George Bailey, has problems.
He is about to end his life when a guardian angel called Clarence shows him what the life of the town would be like if George had never existed.
Sometimes we musicians wish we had never started playing.
If you ever feel like that, take a moment to do a George Bailey and think what your life would be like without the guitar.
Those special little moments, like the excitement of going home to have that "me time" with the guitar…
…the joy when someone recognises a song you play.
…or the buzz when we talk to fellow guitarists, and they know what we are talking about (which "normal" folk never understand)
All these feelings are very special.
So, if you ever feel like quitting the guitar, do a George Bailey and think about how much the guitar has (and will even more in the future) enriched your life.
#2 – A poll
After the success of the paperback launch of The Ultimate Guide to Strumming…
Next year I plan on releasing 2 (maybe 3) more books.
The other day, in the Fingerstyle 101 Facebook group, I asked which of the following four books you would most like to see released.
Now I want to get your opinion.
Here are the options…
A songbook featuring fingerstyle, picking, and strumming songs
A Travis picking book – going deep on the art of Travis picking and using some classic song examples
A book featuring 49 enjoyable and varied tips that will improve all your playing (taught with a variety of songs)
Fearless Fingerstyle (2nd edition) – featuring brand new lessons and a big update
I will say this, I have done some draft work on a couple of them, I have not started one, and have had quite a few excited comments about one in particular.
Anyway, you can comment on this post and let me know which you would like.
Feel free to give me your thoughts too – your opinions are very welcome.
#3 – 18 days left
The Christmas holidays are a crazy time of year for many.
Still, one thing that is worth mentioning is that there are still 18 days left of the year.
That means 2 1/2 weeks of things you can practise and improve on the guitar before the year is up.
Many forget it at this time of the year, but progress can be made in this time.
For me, in the past, I used to wind down my work right about now until the new year (because I could), but this year and the past few years I am still going, writing, planning, and creating more content ready for next year.
Simply because I love doing so.
Even though you are no doubt busy, it is well worth thinking about 1-3 things you can improve before the year ends.
Having a simple little mini-goal or three you can achieve before we wrap up the year is a great way to finish off 2021.
Of course, don't go crazy, and don't say "I will learn the whole of "Sergeant Pepper" by The Beatles on guitar, 5 barre chords, a scale… and a partridge in a pear tree.
Simple things like these are better – a specific chord change, using a "light touch", a fingerpicking pattern, etc.
Keep it simple and then when Christmas comes, you can have a very well-earned rest if you want!
Hope you enjoyed that and have a great week,
Dan Thorpe
Guitar Domination
P.S. Want more help with your playing, motivation, songs, support, and technique? If so, you may want to check out the Dan Thorpe Acoustic Academy
P.P.S. This post was originally taken from Dan Thorpe's private email list. To get blog posts like this sent to you which are full of great tips to make fingerpicking, strumming, and learning guitar more enjoyable (especially if you are over 40) join Dan's list. It's 100% free, HERE.