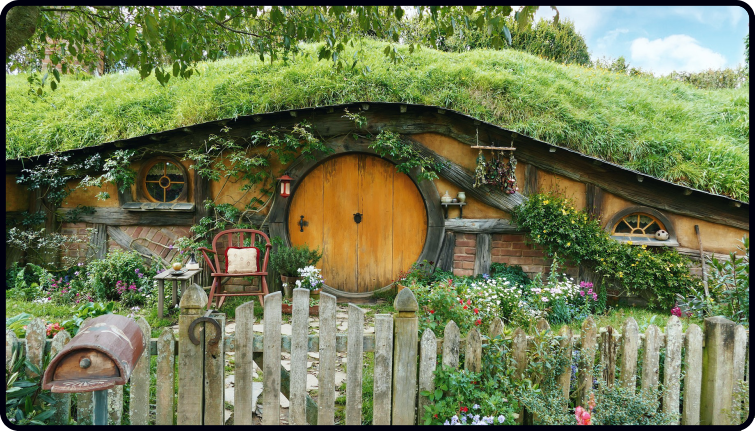 Welcome to a new Monday post with 3 random thoughts on all things guitar, music, and life, including Hobbits, a stag do, and more.
Here we go…
#1 – Stag do
My old housemate and one of my best friends in the world is getting married next week.
On Saturday night, we went to his "Stag Do" (a.k.a. Bachelor Party).
There was a whole bunch of us, and we were drinking and partying and having a great time.
We moved from bar to bar and had some drinks in a bar with karaoke.
There were some people singing "American Pie" (Don McClean), "Wonderwall" (Oasis), and one of our pals got up and sang "My Way" (Frank Sinatra).
That was a good ol' mix of tunes.
I didn't get up to sing, but I didn't need to – our whole table was singing loudly for pretty much each song.
Then we were in another bar and some classic rock tunes came on that we love so everyone was on the dancefloor.
It was so much fun.
We're a great bunch of friends who don't always catch up that much.
…But when we do and there is music, it just makes the whole time even more special.
Such is the power of music and friendship.
I guess that's why I've always enjoyed being in bands and jamming with others.
You get to combine two things – music and friendship.
It's always good fun.
Some of us even talked about getting the old band from 20 years ago back together for a jam.
Hopefully, we will do it, and if you ever get the chance, have a jam with friends if you can.
It really is a lot of fun.
#2 – The Hobbit
Last week I finished reading The Hobbit by J.R.R. Tolkien.
This was a wonderful book.
…And one of the best stories I've ever read about a character going on an epic journey.
Bilbo Baggins is the hobbit and without spoiling the plot, he goes on a quest from his peaceful and rather happy shire…
…And treks through mines and dangerous forests to get to the Misty Mountains.
On his journey with his dwarf friends, he battles trolls, goblins, giants, spiders, and, of course, a despicable dragon.
…And he does so using mostly his wits.
His epic quest reminds me of our journey on the guitar.
Learning guitar is a real adventure, and there are many obstacles along the way.
Sometimes we might even hate the journey at certain points.
But much like Bilbo, who finishes his journey and lives happily ever after…
It's well worth it.
Just like Bilbo, who could have said "no" to his journey and stayed safe in the shire…
We could have done the same, and played it safe, having never started to learn guitar…
…But our lives would be less rich for not having started this adventure.
So, no matter where you are on your journey, it's good to remember learning guitar is one of the most rewarding, epic, and truly liberating things we can do in life.
#3 – 7-minute routine
I'm a big fan of students getting a good routine on the guitar.
Yet I'm also very aware that everyone learns differently.
Some people prefer more rigid routines, others prefer a very loose routine.
Over the years, I've experimented with a variety of routines to suit different students…
…But one thing that I've found to help all students is giving them a solid and short routine to do each day.
Especially when using a quick and punchy workout that packs in a lot in a short space of time.
You can do the same.
Simply choose a handful of specific things you want to work on (e.g., exercises, patterns, scales, riffs, etc).
Set a timer and do each for 30-60 seconds.
You can start off your practice each day with this routine or slot it in where you like.
Even if you're super short on time, you can do a routine like this.
…And if that's all you do each day, you'll still make progress.
(Everyone can find 5-10 minutes per day to practise after all).
If you want a ready-made video routine you can do along with me, where every exercise is covered…
You might want to join the Dan Thorpe Acoustic Academy.
The new lessons coming on April 1st contain the exact 7-minute video routine I've been refining for some time.
This routine will help you improve your chord changes, strumming, technique, accuracy, dexterity, Travis picking, and plenty more…
I'm really excited to release this one and you can find out more and join the academy below…
The Dan Thorpe Acoustic Academy
Have a great week. 
Dan Thorpe
Guitar Domination
P.S. This post was originally taken from Dan Thorpe's private email list. To get blog posts like this sent to you which are full of great tips to make fingerpicking, strumming, and learning guitar more enjoyable (especially if you are over 40) join Dan's list. It's 100% free, HERE.