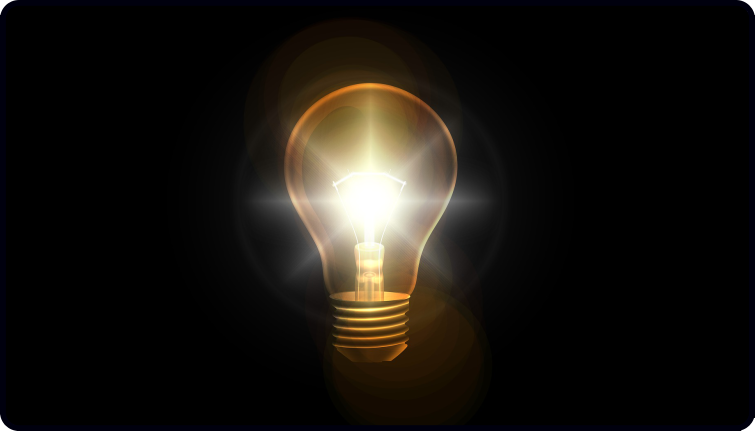 Motivation and inspiration are incredibly powerful.
Both of these things have created massive positive changes throughout history, after all.
I mean that's how the lightbulb, TVs, phones, cars, the internet, space shuttles, and more were invented.
Take Thomas Edison with the lightbulb – it took him 1000s of attempts to get it right.
…But each time it went wrong, he tried again, never letting those temporary moments of self-doubt get to him.
He persevered and changed the world – without motivation and inspiration that would never have happened.
He would have given up way sooner.
Imagine how different the world would be without the lightbulb.
Anyway, one of the best ways to be motivated and inspired on the guitar is live music.
On Friday night, I went to a band that blew my socks off.
It was at the Institute in Birmingham, which is a great venue.
The band is from Perth, Australia, and is called Karnivool.
Most people won't have heard of this band but they're a rock band who've had their world tour postponed multiple times due to covid the past few years.
They're so good.
They have a drummer who plays like he's in The Who, a singer who could be in a pop band, a bassist who might want to be in Slipknot, and guitarists who play so diversely one minute you think they could be playing Led Zeppelin-esque riffs and the next they could be playing epic Pink Floyd soundscapes.
Now, I'm not comparing Karnivool to those bands, but I hold this band up in massive regard.
Each song is a real journey that could go in a different direction (and they often do).
…And rediscovering this band lately has been truly inspiring.
Then seeing them live took this inspiration to a new level.
I don't think there was a single person packed into the venue who wasn't singing along.
I even got back and picked up my guitar and wrote a bit of a song.
This email is not so much about the band, but about inspiration.
Being inspired by your musical heroes is a great feeling.
Some people think, "I'll never be as good as them" but instead of thinking like that, just be inspired.
I mean, I was never going to write a song on my acoustic after four pints of beer that sounded as big as what a five-piece band could do, but it was something cool.
So don't compare yourself to your heroes.
Just be inspired.
If you haven't done it lately, I'd urge you to watch a live band you really love when you can.
If that's not possible, you can get the DVD or blue ray and watch a gig of theirs on TV.
It's not quite the same, but it can still be really inspiring.
The sheer joy of experiencing live music is immense.
…And that goes for if you're watching, performing, or jamming with others.
If you want some great songs to learn when you're feeling inspired, or you need more inspiration, you might want to check out my Fingerstyle Collection course.
Each song is taught in video form in a step-by-step way, it comes with full TAB/notation, and there are some great beginner tunes to learn to get you started too.
You can check it out below:
The Fingerstyle Collection – learn 18 beautiful arrangements and discover the 3-step method
Keep being inspired!
Dan Thorpe
Guitar Domination
P.S. This post was originally taken from Dan Thorpe's private email list. To get blog posts like this sent to you which are full of great tips to make fingerpicking, strumming, and learning guitar more enjoyable (especially if you are over 40) join Dan's list. It's 100% free, HERE.