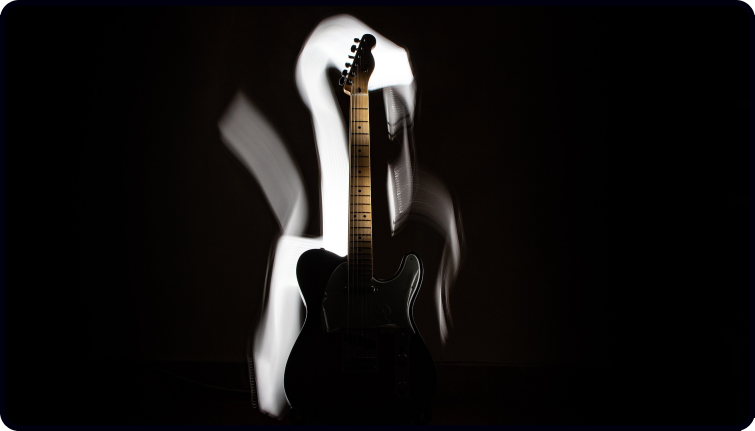 Originally, I was going to write a follow-up to my "Guitar Heroes" post from a while back.
…But instead of talking about a load of different guitar heroes, I thought I'd pay tribute to one in particular.
The great Jeff Beck.
You probably heard the news this legendary guitarist sadly passed away this week at the age of 78.
A lot of people have heard of Jeff Beck, but in my opinion, he never really got the love he deserved from the masses.
Instead, I've always found he's somewhat of a "guitarist's guitarist".
Yet players like Jimmy Page, David Gilmour, The Edge, Sir Paul McCartney, Brian May, and many more all loved him.
He also had a huge influence on the course of rock 'n' roll.
He could effortlessly play blues, psychedelia, heavy metal, and jazz fusion, and some say the influence of eastern music on the west can be traced back to Beck's fingers (which were insured for £7m).
In some ways, Jeff was too good for the mainstream.
A lot of people know him from "Hi Ho Silver Lining" but how many of his other songs get played on the radio?
Yet, he's in the Rock 'n' Roll Hall of Fame, not once but twice.
For me, one of Jeff's greatest skills was to make the impossible sound effortless.
I remember when I first started teaching guitar.
I was going deep down the rabbit hole and immersing myself in all the greats of guitar.
On the Sky Arts channel (a great channel for music lovers), he played a gig at Ronnie Scott's Jazz Club.
I was mesmerised and rewatched parts over and over, trying to work out how the heck he created some of those sounds on his guitar.
There were screaming bends, sublime solos, and scorching embellishments that could fill a stadium.
Then there were majestic moments of subtle intricacy where the notes would seemingly gaze into your soul, and it would seem like he was playing only for you.
Not many possess that skill.
Some guitarists can excite and pulsate. Some can be emotive and human.
…But not many can do both, especially not in the same bar of music!
It's no wonder legends such as Stevie Wonder, David Bowie, Kate Bush, Morrissey, Johnny Depp, Tina Turner, and Mick Jagger all recorded with him.
I even bought my cherished Yamaha guitar mainly because it has his Seymour Duncan JB pickup in it.
One thing that was great was his use of his fingers when playing electric.
A lot of acoustic players use fingers, but not many electric players tend to.
This is what Jeff said about that:
"If you use a pick, you've got several fingers which are just redundant, they're not doing anything – but with five fingers you can do all kinds of stuff,"
That's so true.
Anyway, I've mentioned Jeff a fair bit on my blog over the years.
You can head to the blog HERE to re-read all the posts I've written over the years and find some fun lessons that appeal to you.
There's a lot of advice and lessons on there and if you browse about, I'm sure you'll come across a mention of Jeff or two.
Anyway, if you're an electric or acoustic guitarist, listening to Jeff Beck is one of the most enlightening things you can do on the guitar.
This one's for Jeff!
Heaven just got a whole lot more musical.
Dan Thorpe
Guitar Domination
P.S. This post was originally taken from Dan Thorpe's private email list. To get blog posts like this sent to you which are full of great tips to make fingerpicking, strumming, and learning guitar more enjoyable (especially if you are over 40) join Dan's list. It's 100% free, HERE.