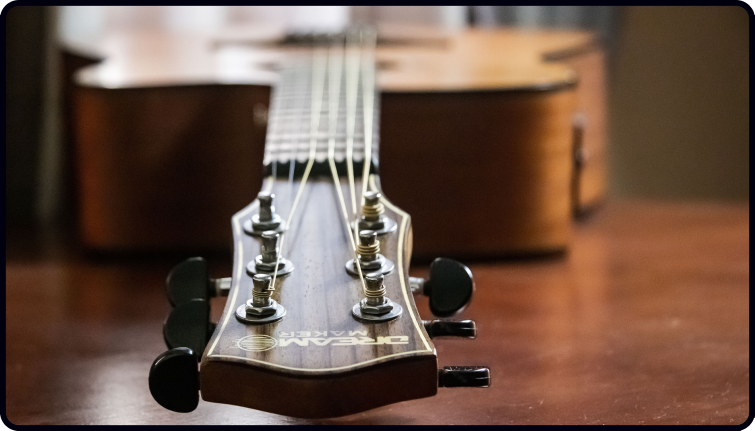 Welcome to a new Monday post with 3 random thoughts on all things guitar, music, and life, including a Paul Simon interview, football, and more. Here we go…
#1 – A Dick Cavett interview with Paul Simon
One of my favourite uses for YouTube when I have 5-10 minutes to spare is to watch interviews with my favourite musicians.
The other day I was watching Dick Cavett interview Paul Simon.
He was asking Paul about how he wrote "Bridge Over Troubled Water".
He said something along the lines of one moment the song didn't exist and then at some point in time it did, how did it happen?
Well, Paul, grabs his guitar and takes him through the song showing how it was inspired by a J.S. Bach chorale…
Then, when he got stuck with it, listening to gospel music helped him move forward with the song.
It's a great interview that takes you through the thought process of how a wonderful song was created.
Definitely worth a watch if you like going behind the scenes and seeing how great musicians create their music.
Check it out HERE if you want to see it.
#2 – Two things the football highlighted
I am a big football (as in soccer) fan and at the moment it is the European championships in international football.
For those who don't follow the sport, last week there was a huge game in the tournament.
It was England vs. Germany.
We had not beaten Germany in a football knockout match for 55 years!
They had been our football tormenters for so many years, but…
Finally, our guys won 2-0.
It was a great moment and I think the whole country went berserk.
Two things played a key part, from what I could tell.
Belief and preparation.
Our manager prepared some clever tactics to outfox the opposition, and the players looked like they truly believed they could win (which previous England teams seemed to lack to me).
Both belief and preparation are so important when achieving anything – especially with guitar.
Believing in yourself and your ability to play the instrument is vital and…
Preparation in terms of what you practise and how you prepare your practice time is important (just a little preparation goes a long way).
Both are very powerful things.
#3 – Simple melodies can go a long way
Archie (my five-year-old son) has recently gotten into watching Power Rangers.
In case you don't know, it is a super cheesy kids' programme that mixes martial arts, sci-fi, and lots of bad costumes.
It is hilariously bad really, but we have fun watching it.
One thing he loves is the theme tune ("Go, Go Power Rangers").
So, we got on his keyboard and worked out how to play the melody.
He played the vocal melody, and I played the guitar part and we got it synced up.
He was buzzing about it, and it was fun for me too.
The melody was super simple and has just four notes.
It just goes to show, simple can be effective.
That is something I still find with my own playing too, even now.
Simple things played well nearly always beat complex things played averagely.
Anyway, for more help with your playing, like how to simplify things and build up your confidence and belief on guitar, check this out:
The Dan Thorpe Acoustic Academy
Have a great Monday!
Dan Thorpe
Guitar Domination
P.S. This post was originally taken from Dan Thorpe's private email list. To get blog posts like this sent to you which are full of great tips to make fingerpicking, strumming, and learning guitar more enjoyable (especially if you are over 40) join Dan's list. It's 100% free, HERE.