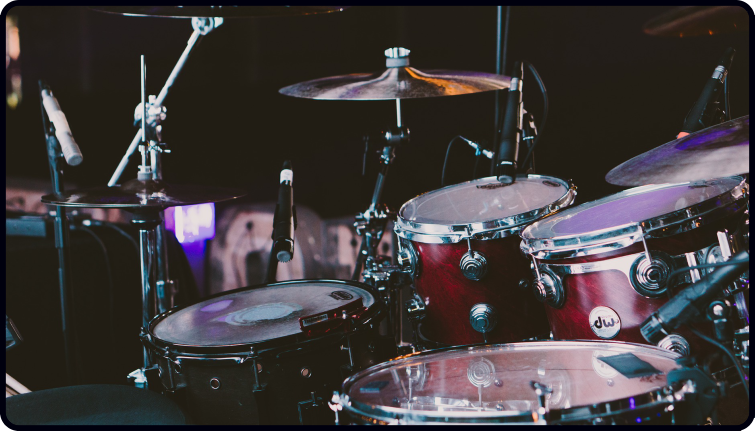 Welcome to a new Monday post with 3 random thoughts on all things guitar, music, and life, including a story about Pete Best, expecting the unexpecting, and more. Here we go…
#1 – Getting stuck in the mud
I always say you should try to plan out your practice day as much as you can.
Planning is so important, or you might get stuck in the mud…
Just like me and Archie did on Friday.
That day we were meeting my family for a Halloween/pumpkin/tractor ride afternoon.
The satnav took us the wrong way.
We ended up on a farmer's field with no way out.
I had no option but to do a 360 turn on a muddy patch.
I looked up and was half expecting a farmer with a shotgun to appear.
Well, the wheels spun, and mud blasted up and covered the car and windows with mud.
For a moment, I thought we were going to be stuck (my old car would definitely have got stuck).
Anyway, it all worked out.
Archie found the funny side and loved it when we took the car through an automatic car wash after.
Moral, of the story, don't rely on satnavs.
Well, yes, there is that, but the real moral of the story is, plan your route and think ahead like I should have done.
Planning ahead on the guitar is as simple as spending a few moments thinking about exactly what you will practise before you pick up the guitar.
If you don't, you may end up getting stuck in the guitar equivalent of the mud!
# 2 – August 14, 1962
That was the day The Beatles kicked out Pete Best, and Ringo Starr joined the band.
A lot of people know that bit of the story, but I am not sure who knows this next bit…
Ringo plays his first gig with the band at the legendary Cavern Club.
Scuffles broke out.
George Harrison got a black eye.
The manager's car was vandalised.
This happened all because Pete Best was the most popular member of the band, and the fans were angry.
So why was he kicked out?
…Because producer George Martin didn't think Pete Best was good enough to drum for the band on recordings.
…So, Ringo was plucked from obscurity where he was drumming at Butlins (a traditional caravan holiday park).
I am not sure what this anecdote will add to your life, but I only discovered it the other day from a book I'm reading and thought it would be fun to share.
Maybe it highlights how passionate people get about music, or how important it is you have tight rhythm, or maybe it will help you win a pub quiz (Rory Storm and the Hurricanes was the name of Ringo's Butlins band).
Anyway, that was interesting.
On to the next random thought…
#3 – Expect the unexpected
Last week was a pretty non-stop one for me.
Archie's mom caught covid, meaning he was with me full time instead of the usual 50/50 split we do. (She and I separated a few years ago).
Anyway, as it is school holidays, it meant extra time for me and Arch – which we loved.
I had some plans last week.
Filming the new Dan Thorpe Acoustic Academy lessons…
Writing some new arrangements for a songbook (to be released next year)…
Giving the strumming book one final proof before releasing (had some issues with this book which has delayed things, but I promise, it is coming very soon), and more…
I couldn't do any of the above except the Dan Thorpe Acoustic Academy lessons, which are essential.
It is no problem.
I am super lucky I do what I do and have the flexibility to be with Archie.
We went to the circus, a science museum, the park, and that Halloween day out.
It was great fun and nonstop.
To make things more hectic though, last night when I promoted the new Deck the Halls lesson for the November Dan Thorpe Acoustic Academy lessons, there was a glitch with the site.
It was temporary and fixed quickly.
Still, it probably stopped a few people from having the option of joining.
So, I have extended the deadline by a day.
If you missed the chance to join, you can still do so by the end of play tonight.
Once the clock strikes midnight (PDT time) though, the Deck the Halls bonus expires.
You can take a listen below:
Find out more about the Dan Thorpe Acoustic Academy
Right, I am off for a lie-down!
Enjoy your week!
Dan Thorpe
Guitar Domination
P.S. This post was originally taken from Dan Thorpe's private email list. To get blog posts like this sent to you which are full of great tips to make fingerpicking, strumming, and learning guitar more enjoyable (especially if you are over 40) join Dan's list. It's 100% free, HERE.