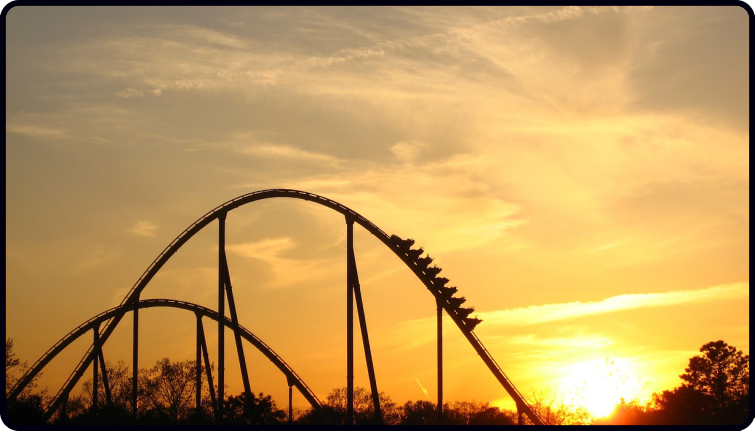 Learning guitar can be a wild rollercoaster ride.
Some days you might feel wonderful and other days you may feel hopeless and frustrated.
In the past, I felt like I was on top of the world.
I had days where I felt like I had "cracked the code" of guitar playing.
Other days, though, it was quite the opposite, like I'd been hit over the head with a battered old Strat.
This is quite natural in many ways, as the journey of learning guitar is a crazy one (which you no doubt already know).
One of my most promising students has gone through this lately too.
And you might have too.
So, in today's episode of the Acoustic Asylum podcast, I'm sharing some simple tips to help.
These tips will help you be more measured in your approach to learning guitar…
…Stop you from feeling the big "crash" when things go bad…
…And hopefully, make the journey more enjoyable.
You can check out the brand-new episode below if you have an iPhone device.
Or if you don't have an iPhone, you can listen in a variety of other ways HERE.
Dan Thorpe
Guitar Domination
P.S. In this podcast episode, I play a snippet of the tune "Tom Dooley" taken from my course. If you are keen to learn this piece, you can do so here…
The Tom Dooley – Travis Picking Mini Masterclass
P.P.S. Don't forget you can still get the 13 Ways to Escape the Acoustic Asylum PDF. To get this, please leave the podcast a review and let us know you have done so. We will then send the guide over.
I'll likely give this guide out to everyone who joins the podcast email list in the future, but if you want it right now, leaving a review on any of the major podcast platforms is the way to get the guide. (Apple podcasts reviews are best, but please review wherever you can – I massively appreciate them all).
P.P.P.S. This post was originally taken from Dan Thorpe's private email list. To get blog posts like this sent to you which are full of great tips to make fingerpicking, strumming, and learning guitar more enjoyable (especially if you are over 40) join Dan's list. It's 100% free, HERE.