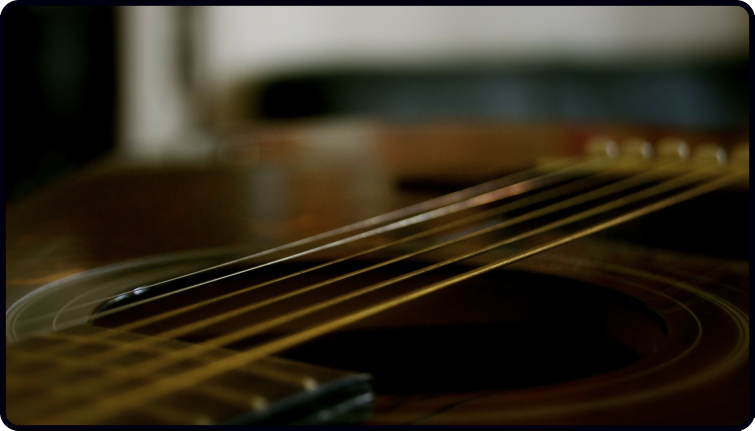 Welcome to a new Monday post on 3 random thoughts on all things guitar, music, and life, including taking a leaf out of Sherlock Holmes' guidebook, new fingerpicking stuff, and more…
#1 – Does talent exist?
The other day, I was re-reading a bit from the book Talent is Overrated by Geoff Colvin.
Like me, he doesn't really believe in talent and believes that…
Instead of talent, there are other things at play.
The author writes about how, back in the 1990s, 257 kids were studied to see what made some more successful musicians than others.
The one main factor that decided it was…
Yep, you guessed it, practice time.
The more they practised, the more progress they made.
Now, we all know that practice is essential (nothing new there) but here are a few more interesting takeaways from this study…
If a child could hum a tune correctly at an earlier age than others, they were more likely to be more successful (which highlights the importance of having a good "ear" and therefore, ear training).
Also, if a student had deeper tuition, and a teacher who they judged to be friendlier…
They were more likely to be more successful.
All of this highlights a few things:
Find a teacher you trust and like (this goes for online and offline).
Keep on working on your musical skills (like humming tunes and ear training) and…
Put the hours in.
This might not seem like revolutionary advice, but it is core stuff that many people forget.
#2 – Some new fingerpicking lessons coming
Recently I have been working on something fun…
A brand-new video course.
It is going to be so much fun.
The course features lots of new material I have never taught before (apart from in one-to-one lessons).
This includes things such as certain fingerpicking songs, techniques, Chet Atkins-style Travis picking…
Plus, how to play fingerpicking melody, embellishments and fills, an introduction to fingerpicking blues, and much more.
This course is a video course, not a book. (If it were a book, it would be a long one – not quite War and Peace but close!).
I chose to make it a video course to cater to all of you who want video, which is a lot of you. (Every note will have TAB and notation too though).
This new course won't be out for a little while as there are lots of things to do like editing, uploading, formatting, etc., but…
I am going into the studio for the final session of filming this week.
If there is anything you would like to learn more about when it comes to fingerpicking, do let me know.
I would love to hear it as your ideas will help me finish off the last 5-10% and make this the best course it can be.
Therefore, give me a shout and let me know what you want to learn.
#3 – "It's elementary, my dear Watson"
I have always loved Sherlock Holmes.
He's a great character, and I tell students we all need to be like Sherlock.
Not in the drug-using, rude, and sometimes manic depressive Sherlock Holmes way (although after a bad day on the guitar that sounds about right – kidding).
No, more in the way that you need to zone in, spot the details in your playing, and find things that need fixing.
Things such as what is causing some movements to stutter, chords to buzz, and why the music sounds a bit "off".
None of these things are usually obvious to the naked eye, but if you can be like Sherlock and spot them…
Then you can go on to fix them far faster.
That is one of the keys to being the best guitarist you can be.
So, stick on the deerstalker and get detecting to discover what needs fixing in your playing.
It is worth it.
If you want help with fixing the most troublesome areas that most guitarists struggle with, then check out my eBook bundle.
You can find out more about the eBooks and how they can help you fix the "7 stumbling blocks of beginner guitar playing" at the link below:
Guitar Domination Super eBook Bundle
Enjoy your Monday and have a great day of practice!
Dan Thorpe
Guitar Domination
P.S. This post was originally taken from Dan Thorpe's private email list. To get blog posts like this sent to you which are full of great tips to make fingerpicking, strumming, and learning guitar more enjoyable (especially if you are over 40) join Dan's list. It's 100% free, HERE.