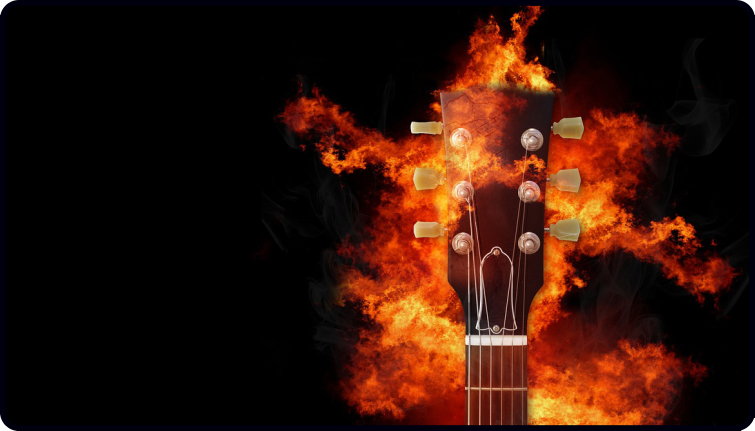 Every now and then I like to share a variety of tips which are a little different.
…And that's what I'm doing in today's episode of the Acoustic Asylum podcast.
The first tip is a doubleheader.
It's where I talk about the songwriting challenge that is happening in the Fingerstyle 101 Facebook group.
I'm sharing two useful tips on jamming chord progressions and creating melodies (the latter we will be covering soon in the Fingerstyle 101 group).
Next up, if you ever find you speed up or slow down when you play… or when you try spicing up the rhythm and groove, things fall apart, then the second tip will help.
Plus, finally, I share a little tip on a fun thing you can do with barre chords which I don't hear many talk about (it's a great way of adding lots of groove to your playing).
The three tips in today's lessons are all absolutely essential if you are developing your playing and want to get to the intermediate level…
…And all three tips are key for every guitarist too, no matter where you are with your playing right now.
You can check out the podcast below if you have an iPhone device.
…Or you can listen in a variety of other ways HERE.
Have a great day of practice and enjoy!
Dan Thorpe
Guitar Domination
P.S. This post was originally taken from Dan Thorpe's private email list. To get blog posts like this sent to you which are full of great tips to make fingerpicking, strumming, and learning guitar more enjoyable (especially if you are over 40) join Dan's list. It's 100% free, HERE.