Join the free mailing list and get instant access to the video lesson for 'Blackbird'
Enter your email below for access.
You will also receive two 5 star rated FREE eBooks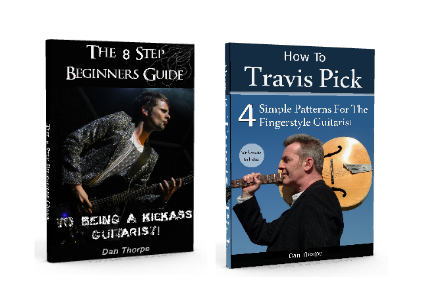 "How to Travis Pick: 4 Simple Patterns For The Fingerstyle Guitarist" 
"The 8 Step Beginner's Guide To Being A Kick Ass Guitarist"  
Remember they're FREE!
As seen on Amazon Kindle, Smashwords, Barnes and Noble and more…
Please note: Your email is NEVER sold or mistreated. It is purely and strictly confidential.
Join over 12000 others on my exclusive Guitar Domination mailing list featuring regular (but not too often) tips, tricks and proven methods to learn the guitar in a simple and fun way.
You can unsubscribe any time you like.