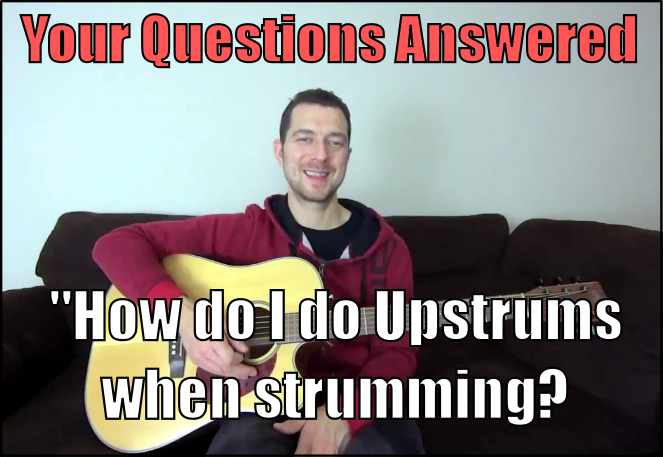 Upstrums are very frustrating for all beginners. Not only do guitarists lack the technique, but they lack the tone and try to be way too precise. In this video, I share with you my secrets for up-strumming.
These little tips will save you lots of time and frustration and will ensure your upstrums start to sound better within a couple of days.
Check out my course Strumming With Soul for more tips, in-depth lessons and a structured way to master strumming once and for all.
If you have any questions you want answering, leave a comment on this post or a comment directly on the YouTube video.
Check out the video on my YouTube channel
I hope you enjoyed this video. Follow the advice and your up-strumming, (and therefore your overall strumming) will improve and it will be more fun to play and listen to!