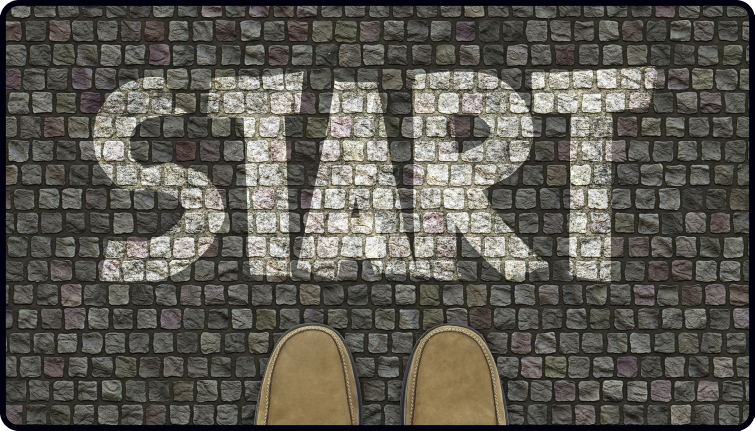 A few people have been asking me lately about how they can learn the guitar effectively at a pace that suits them.
It's a really important question in many ways.
That's because there is so much to learn on the guitar and it can be extremely overwhelming.
There's a vast number of lessons out there, far more than we could learn, use, and apply in one lifetime.
So, it's absolutely key to ensure you learn at a pace that suits you.
One way I encourage students to do this is to:
Plan out what you want to achieve by the end of the month
As today is February the 1st, it's well worth thinking about what you want to achieve by the end of this month.
Do you want to learn a new song?
Do you want to fix a specific issue in your playing?
Do you want to improve a frustrating part of a song you've been struggling with?
I'm not sure what you want to learn exactly, but for most students here's a good 2-step plan that is universal and can help you.
Choose one song you want to learn (or choose an existing song you want to improve)
Pick 2-5 technical things you want to improve (e.g. The C-D chord change, accuracy with a pick, a certain strumming pattern, fretting hand dexterity, learning the notes on one string of the fretboard, etc.) Be specific here.
That's it.
Spend February on the above and you will make progress.
Here's a warning though…
It's key to keep the above simple so you can also practise other things you have learnt.
No doubt you've already learnt multiple different things.
So you also probably need to make a list of a few things you have learnt that you want to "maintain" so you don't forget how to play them.
The key thing is to keep the plan simple and something you stick with.
…Because if you do, you can make more progress in the next 28 days than you may have done over the last few months.
I mean it.
A month of solid focus with a clear plan is super powerful, and the results can mean you break the shackles of your playing.
Focus is incredibly powerful.
So give it a go and create a little 2-step plan for yourself today.
If you want more help creating a plan and fixing the specific issues that are holding you back, then you may want to consider the Dan Thorpe Acoustic Academy.
The new lessons go live in a few hours.
Some readers who are on the fence about joining have asked about how they can go at their own pace and not fall behind with the lessons.
Well, let me be clear…
There is no "falling behind" on the lessons because the membership is designed so you can go at your own pace.
Each lesson is optional and like picking apples from a tree, you choose which ones you want.
Saying that, inside the membership, there are some "stock" plans for you to use which are designed to suit your personality and the amount of time you have.
…But one of the big perks of the membership (which I don't really talk about much) is that when you join, I will create a simple tailor-made plan for you based on YOUR specific needs, desires, and the amount of time you have.
All you need to do once you join the membership is hit reply to an email of mine with the word "PLAN" and I'll help you so you can get cracking, making the progress you desire.
Anyway, that is just one perk of being a member (and a powerful one for many).
To join the membership, you can do so below.
Midnight tonight (Pacific time) is the last chance to do so.
The Dan Thorpe Acoustic Academy
Happy February.
Let's make it a great one!
Dan Thorpe
Guitar Domination
P.S. This post was originally taken from Dan Thorpe's private email list. To get blog posts like this sent to you which are full of great tips to make fingerpicking, strumming, and learning guitar more enjoyable (especially if you are over 40) join Dan's list. It's 100% free, HERE.