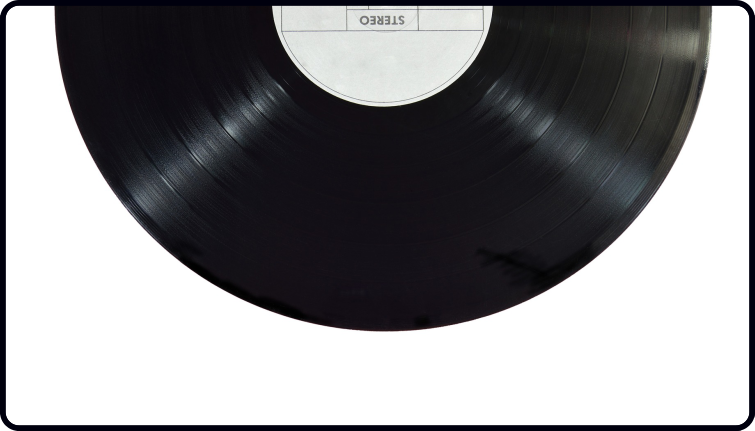 Welcome to a new Monday post with 3 random thoughts. This is where I share my thoughts on all things guitar, music, and life, including thoughts on listening to albums, trying out saunas, and more.
Here we go…
#1 – The experience of an album
One thing I love about having a car with a CD player is this…
…Being able to listen to a complete album the way it was meant to be listened to.
So, whenever I'm on a journey, I'll put a CD on and listen away.
This really doesn't happen that much at home.
I'm not sure if younger generations of people out there still listen to albums like this.
As far as I know, a lot of people tend to listen to songs in random order on YouTube, or Spotify, or they just listen to songs on the radio.
…But to me, that is a shame.
The artist crafted that album to be heard in a certain order…
…With the whole album being designed to take you on a journey.
Especially with classic albums such as Low by David Bowie, Bookends by Simon and Garfunkel, or Dark Side of the Moon by Pink Floyd.
For me, it's still such a thrill listening to albums such as those from start to finish.
I'd love to know, what was the last album you heard in its entirety lately?
#2 – Saunas
Ah, sitting in saunas…
That sounds like fun.
Or not!
Well, over the past few weeks, I've joined the gym and started using the sauna.
According to research, there are plenty of health benefits of using a sauna a few times per week for 30 minutes at a time.
My gosh, 30 minutes in a sauna is hard work though.
For me, I really have to focus on relaxing and breathing and not letting the pressure of the heat get to me.
It's a bit of a challenge, I'll be honest.
But when I've finished, I've felt great.
…And guess what, there are some similarities between that and practising guitar.
On the guitar, when playing anything remotely challenging, we also have to focus, relax, and breathe.
This makes a huge difference too.
Try playing something today that is a challenge, but as you do…
Really concentrate on reducing tension, relaxing, and breathing.
It all helps.
Just don't sit in the sauna and play guitar.
I hate to imagine what the heat of a sauna would do to a guitar!
#3 – "Easy" routines
When Archie was a baby, the song that would get him to sleep more than any other was "Easy" (as in "I'm easy like Sunday morning").
For some reason, he always preferred the Faith No More version (or maybe it was just me).
Anyway, these days, it's our bedtime routine that I get my guitar and sing and strum the song, "Easy", for him.
This is a tough old song to sing for sure, but I think I do it justice in parts.
But really, for both of us, it's lovely just having this routine…
The calm, smooth, and sweet melody, the mix of upbeat Major chords and soulful minor chords, and the vocal embellishments are a real joy.
Both Archie and I love it, and it relaxes us.
Anyway, I'm not saying you should have a bedtime song on guitar or anything (although it could work).
…but it's definitely good to finish off your day of practice with a song you love.
One that you can play confidently and without strain…
…And one that makes you smile.
So there you go.
Three random thoughts of mine for you there.
Anyway, tomorrow I'll be filming some new lessons for the Dan Thorpe Acoustic Academy for August.
This includes a very exciting and incredibly powerful musicality exercise, how to take one chord progression and play a huge variety of exciting things with it, and more…
I'll talk more about these lessons soon, but if you want to join the academy, the place to do so is below…
Find out more about the Dan Thorpe Acoustic Academy
Enjoy your Monday!
Dan Thorpe
Guitar Domination
P.S. This post was originally taken from Dan Thorpe's private email list. To get blog posts like this sent to you which are full of great tips to make fingerpicking, strumming, and learning guitar more enjoyable (especially if you are over 40) join Dan's list. It's 100% free, HERE.