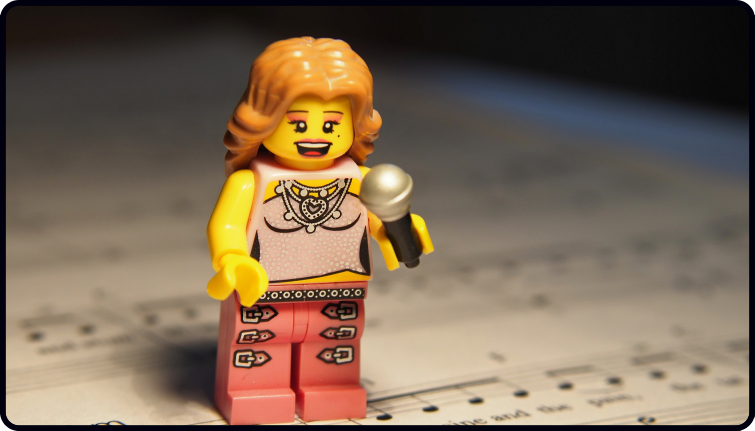 Here are two more interesting emails I have got lately.
I hope you find the emails and my thoughts useful…
Email #1
"Hi there! I live in a small town outside of Dayton, Ohio. My son is a professional musician. He writes music for TV and is an engineer at a recording studio as well as playing in a local band. I retired a couple weeks ago on my 80th birthday.
I have played the guitar a little before. I then was learning to play bluegrass. It was quite fun. Then life and a trick finger that refused to bend on my left hand stopped me. So I gave my guitar to my granddaughter. But for whatever reason my finger now works fine and I want to get back to playing. So my son loaned me one of his guitars and I am back at it again. But this time I want to do more fingerpicking so I can just quietly sit and play and revel in the wonderful sound of the guitar.
I have been searching the internet for a way to do this. Most I found were interested in making me a star.
I don't want to be a star. LOL. I just want to have fun playing the guitar. So looking forward to these lessons."
Linda
I'm pleased Linda's here and I hope she enjoys every moment with the guitar.
That's really cool that her son is a musician.
I bet she's super proud.
One thing I hope Linda does is have some fun jams with her son.
That sort of thing can be truly special and if you've read my emails for a while, you'll know how much emphasis I put on this sort of thing.
It's also pleasing that Linda's trick finger is working okay, and she is back and raring to go.
It shows it's never too late, and I'll say this to Linda, let's make you a star.
Kidding.
Let's make you the best guitarist you can be, for you!
Email #2
"This lesson has highlighted a problem I have. The hammer on bit is okay 80% of the time and I'm working on it, but the pull off when on the 1st and 2nd strings feels like I am trying to cheese wire my skin off. Am I doing something wrong? Any help is greatly appreciated." – Joanne
Joanne was talking about a lesson on legato where there are both hammer-ons and pull-offs.
I've talked about hammer-ons in the past, but let's talk about pull-offs.
Nothing on the guitar should ever feel that bad…
Cheese wire slicing through your skin – that paints a pretty picture.
…But we've all been there at some point.
I've seen guitarists with the crustiest of calluses and with veins throbbing in their heads they're playing so hard and with so much pressure.
And guess what, none of this is necessary.
To get good at anything (including pull-offs), a lot of it is about the 3Ps of guitar playing – posture, positioning, and pressure.
There's more to it than just this, but basically, posture starts everything off and sets up all of your playing, good or bad positioning decides if things will be easier or harder than necessary, and pressure decides how sore your fingers will be.
And that's just in terms of the fretting hand.
The 3Ps cover everything on the guitar.
…Never more so than when it comes to pull-offs.
Yet pull-offs are a wonderful technique that can free up your fretting hand to do more, they can add speed and unique rhythms to your playing, and they will help you improve all of your "Core Fundamental Technique".
So on the 1st of May, I'll be releasing the new DTAA lessons, one of which will be on playing pull-offs properly.
You can find out more about the Dan Thorpe Acoustic Academy here:
The Dan Thorpe Acoustic Academy
In the meantime, if you join, you get instant access to the '3Ps' video lessons that I promise will make a huge difference to your playing – especially if you're frustrated by the guitar or need some extra help and support.
Keep enjoying your practice.
Dan Thorpe
Guitar Domination
P.S. Join by the end of the month and you'll also get TWO books of mine posted out to you as a welcome gift for joining.
#1 – Guitarists Get Theory
#2 – Essential Guitar Technique
The paperbacks for these are not available anywhere else, but you get them for free. They work together and are like the "yin and yang" of the essentials of guitar playing in many ways.
P.P.S. This post was originally taken from Dan Thorpe's private email list. To get blog posts like this sent to you which are full of great tips to make fingerpicking, strumming, and learning guitar more enjoyable (especially if you are over 40) join Dan's list. It's 100% free, HERE.