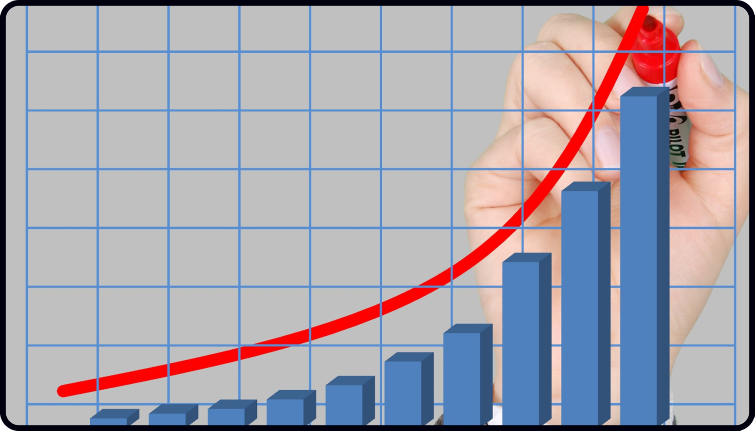 Welcome to a new Monday post with 3 random thoughts on all things guitar, music, and life, including measuring progress, buddy movies, and scale woes.
Here we go…
#1 – Measuring progress
One powerful thing you can do each day is measure your progress in a clear way.
For instance, you can choose one specific thing to work on and track your progress daily.
An example of this might be a chord change that you find a little tricky.
You can set a timer for one minute and see how many smooth transitions you can make between the two chords.
…You could play a section of a song (e.g., four bars) over and over and set a stopwatch to see how long you can go before you make any error.
…Or you can play a strumming or fingerpicking pattern to a metronome and start slowly, then each day increase the tempo by 1bpm.
There are lots of things you can do here.
It can be easy to overwhelm yourself with measuring and tracking things.
Some people do it to the point it becomes a bit much and then that means they don't do it at all.
So, I would choose one thing to measure and track every day.
Ideally, make it the one thing you want to fix or improve more than anything else.
If you do that each day, you'll see progress.
#2 – Buddy movies and TV partnerships
I love old movies and TV shows.
This is something I like to reference in the Acoustic Asylum podcast (you can listen to it HERE).
I find it fun, but it also helps me get some important points across in a (hopefully) relatable way.
Anyway, speaking of old movies and TV shows…
Here's a thought that makes me laugh (but is very true).
You and your guitar are very much a partnership.
You can think of any great "buddy" movie and see you and your guitar in this way.
Let's take all these classic movies and TV shows…
Starsky and Hutch
Lethal Weapon
Tango and Cash
Butch Cassidy and the Sundance Kid
The Sting (one of my all-time favourite movies)
Cagney and Lacey
48 Hours
All of these featured great partnerships between two central characters.
Those are just a few off the top of my head, by the way.
In all those movies and TV shows, there was some sort of friction between the two main characters, but in the end, they work together and save the day.
Just like how you and your guitar must also work together.
You must not battle each other (which easily happens if your technique is not quite right or the guitar doesn't suit you).
Yeah, it might be a funny thought comparing you and your guitar to Starsky and Hutch but…
You gotta work together and be in sync with your guitar to get the best out of your playing.
#3 – Scale woes
One of my very first students was called Laura.
She came to me for lessons because she was frustrated by her former teacher.
Laura was interested in making music, learning the songs she loves, and having fun on the guitar.
She didn't want to get bogged down with the heavy stuff that wasn't relevant to her.
…But her former teacher was a "shredder" who was quite well known in the rock circle around these parts.
Yet he did what many teachers do and got his students learning what he wanted to teach them.
…Not what they wanted or needed to learn.
He mostly did this by giving Laura plenty of scales to learn without explaining why she should learn them.
This just caused massive frustration on her part.
She had no idea what the point was of learning all these scales.
…Especially when she just wanted to learn some songs, most of which didn't require scales.
This just goes to show the importance of choosing a tutor carefully (and not making the mistake of picking an impressive player who doesn't know how to teach).
This also shows why I think you should question everything people teach you – especially if you're unsure of why they're teaching you something.
Also, it's important to keep things relevant.
Clearly, learning plenty of scales wasn't right for Laura, who had no interest in lead guitar.
So, it's well worth keeping the above in mind.
Do that and you'll find your path to success smoother than it otherwise might be.
For more help with your playing, you might want to check out my membership programme.
In the new lessons, out on the 1st of May, I'll be teaching some of the most important (and often most misunderstood) aspects of guitar playing…
This includes one specific scale I've found everyone can benefit from – yes, it's just one scale though.
…And if you join before the end of the month, I'll be posting out two books as a welcome gift.
Not only will you get a free copy of my Guitarists Get Theory paperback, but for this month only, I'm also posting out what is possibly my most important book yet – Essential Guitar Technique.
Both are yours as gifts (no need to pay postage) and you can find out more about the academy below.
The Dan Thorpe Acoustic Academy
Have a great Monday!
Dan Thorpe
Guitar Domination
P.S. This post was originally taken from Dan Thorpe's private email list. To get blog posts like this sent to you which are full of great tips to make fingerpicking, strumming, and learning guitar more enjoyable (especially if you are over 40) join Dan's list. It's 100% free, HERE.