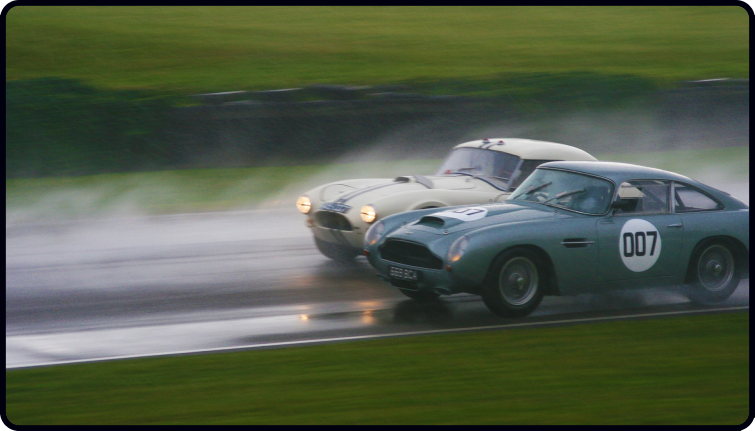 Welcome to a new Monday post with 3 random thoughts on all things guitar, music, and life, including James Bond, a surprise, and more. Here we go…
#1 – Breaks are essential
As you might know, I don't teach in a studio anymore.
I teach a few lessons at home.
I also teach a few lessons at students' houses.
It means driving, but they are all within a very short radius.
I enjoy teaching the students, they enjoy the lessons, and it's really good for me to do this.
It gets me away from my desk and breaks up my workday.
Last week I was working and not feeling that inspired.
I could feel myself getting into a bit of a rut, but then came the time for me to get in my car and go teach my student.
It was great, and I really enjoyed it.
When I got back, I was far more refreshed.
Breaks are good – especially with the guitar.
If your playing ever gets a little boring, or you get stuck in a rut, put the guitar down…
Get some fresh air, visit a friend, or do something fun.
A little break can really help.
#2 – What if James Bond were learning guitar?
I went to see the new Bond film the other day (don't worry, no spoilers).
I loved it.
I have always loved Bond, especially the Sean Connery, Roger Moore, and most of the Daniel Craig films.
It got me thinking, how would Bond learn guitar?
Well, we know he would be extremely confident and full of self-belief.
He would be prepared for all situations (like Roger Moore skiing off a mountain with a parachute hidden away).
He would get support where needed (essential for guitarists starting out) like from his boss M, and his mate, Felix Leiter.
…But Bond would ensure he would lead the way, knowing he is in charge of his own destiny.
He would also probably have a guitar with all sorts of gadgets, with Q making him a guitar that shoots fireworks or something like that!
The bottom line is, Bond takes action, doesn't quit, and does what it takes to win.
He would make a fine guitarist and be very successful I reckon – I just wouldn't lend him a guitar.
Things tend to blow up when Bond is around!
Yes, I know Bond is not real, but that was fun to write.
Speaking of being successful, check this out…
#3 – A brand new fingerpicking mini masterclass course
Yes, last week I filmed a brand-new course.
Rather surprisingly, we got it edited, formatted, organised, and uploaded to the site in record time.
This just goes to show what you can achieve if you put your mind to it.
It is a new mini masterclass fingerpicking course, and as far as I know, there is not a lot out there like it.
Inside the course you will get all the details on Travis picking technique, from the ground up, BUT while learning how to apply it to a great song.
This means instead of learning techniques on their own, you will be applying them to a real song at the same time.
On the flipside, you are not just learning a song, you are also learning every detail needed to play it well.
The techniques include Travis picking, using a thumbpick, palm muting, playing the melody, and putting it all together to play a lovely piece.
In short, you get the best of both worlds – exact details and lessons on technique, all while learning a stunning song.
>>> Find out more and listen to the song and some of the exciting techniques in action.
This is a mini masterclass course, very inexpensive, and good for those short on time, yet it covers all the details of what you need.
For this week, it will be on special offer.
Enjoy and have a great week!
Dan Thorpe
Guitar Domination
P.S. This post was originally taken from Dan Thorpe's private email list. To get blog posts like this sent to you which are full of great tips to make fingerpicking, strumming, and learning guitar more enjoyable (especially if you are over 40) join Dan's list. It's 100% free, HERE.