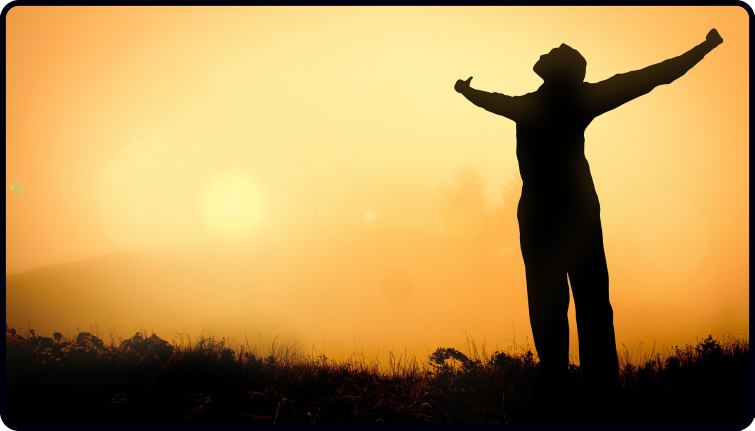 I got this great email the other day:
"Dan,
Just wanted to say thank you. I just barely started your course. However, I learned that my dred acoustic is too big for me. With that, I powered through and learned the first notes of happy birthday. This was huge for me, as my guitar sat, rarely touched, as the frustration level of where to start, and finding all the ways to learn weren't really helpful. I made a plan, so while out running errands, I swung by the local guitar shop, found an acoustic/electric that feels good in my hands, and fits me way better than my dred.
I am off to tune, and pick up where I left off. So far, the couple things I have learned so far is so worth the cost I paid. I feel the excitement I lost to learn how to play again. We shall see how this course goes, but so far, I am very impressed.
A hearty thank you, and virtual hugs for teaching me the enjoyment. And for giving me my excitement back."
Dean
Thanks to Dean for sharing this.
Emails like this make my day.
Not only does it show that no matter how frustrated you may have been in the past, no matter how dusty you let your guitar get, and no matter what has happened previously, you can always turn things around.
I know there are many, many people out there who long to play guitar, but struggle with two big issues.
1 – Having a guitar that is difficult to play
2 – Not having any idea what to practise and getting lost in the vast sea of guitar lessons out there
You can have the most beautiful guitar in the world, hand-crafted by the finest luthier, and made from the most beautiful wood, with a tone that would make angels sing…
…And you can have the finest guitar lessons taught to you by your guitar heroes (imagine Clapton or Gilmour teaching you).
…But if you only have one of the above, things will be a struggle
Yet Dean showed that you can make both issues a thing of the past.
So do ensure you play a guitar that feels nice under your fingers and get yourself a solid action plan of what to practise if you haven't already.
Both are key to winning the guitar game.
The course Dean is talking about is my Breakthrough Beginner course.
This course is actually a bonus for the 7-Day Transformation course I created.
It's funny really, I created that course as a bonus but the feedback it has been getting, either from newbies or frustrated beginners, has been great.
I will probably sell the Breakthrough Beginner course at some point as a separate standalone course in the near future, but if you want it, you can get it as a free bonus to the course at the link below.
Find out more about the 7-Day Transformation Course
Keep enjoying your playing!
Dan Thorpe
Guitar Domination
P.S. This post was originally taken from Dan Thorpe's private email list. To get blog posts like this sent to you which are full of great tips to make fingerpicking, strumming, and learning guitar more enjoyable (especially if you are over 40) join Dan's list. It's 100% free, HERE.