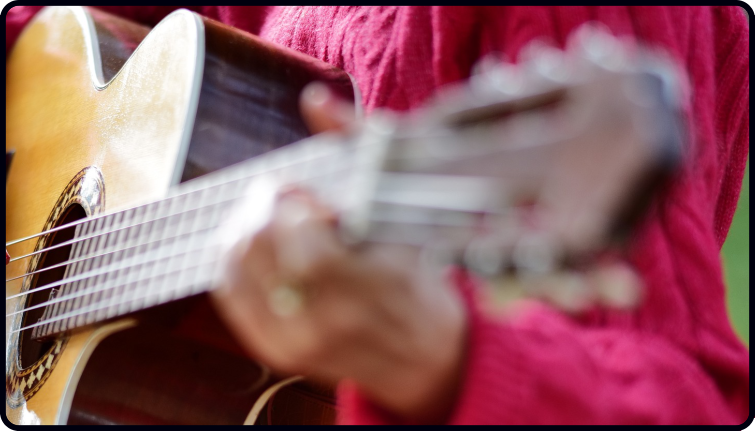 In case you don't know, in the Fingerstyle 101 Facebook group, we've started a songwriting challenge.
The idea is that together we are all going to write a song.
Last week I asked everyone which chord we should begin with.
This is an important question because the chord you start a song off with goes a long way to deciding the key of the song.
Well, there were 40+ replies and our key is going to be G Major.
This is a really good key for the guitar, as most of the chords in this key can be played as open chords.
In the group, I told everyone, the next step is to play about with chords in this key.
Jam them, experiment with them, and have some fun with them.
Then, when we've all had some fun playing about with them, we will decide on our chord progression for the song.
That's what the topic of today's episode of the Acoustic Asylum is all about.
You'll hear me jam a variety of chord progressions in the key of G.
Some are very common chord progressions and some are a little more unusual.
If you ever want to jam, use basic theory, and dabble with a bit of songwriting, this will be a really useful episode for you.
You can check it out below if you have an iPhone device.
Or you can listen in a variety of other ways HERE.
Enjoy! 
Dan Thorpe
Guitar Domination
P.S. If you're not a member of the Fingerstyle 101 Facebook group yet, and if you've purchased one of my courses or books before, remember you can join the group for free (please email us if you want access and you haven't had the link to join).
…But if you're new to my lessons, you might want to start with either the Fingerstyle 101 book or video course, which you can check out below:
Fingerstyle 101 – a step-by-step guide to beautiful fingerpicking guitar playing
Remember, getting this or any of my other courses/books will give you free membership to the Facebook group.
P.S. This post was originally taken from Dan Thorpe's private email list. To get blog posts like this sent to you which are full of great tips to make fingerpicking, strumming, and learning guitar more enjoyable (especially if you are over 40) join Dan's list. It's 100% free, HERE.