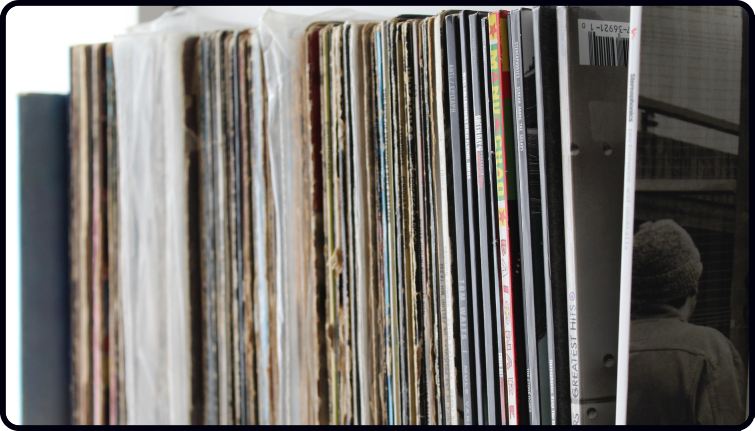 Last week, I mentioned how a student would sit long into the night listening to blues songs on his transistor radio.
Today, I want to talk about why those times can make such a difference to your guitar playing.
You've probably had similar experiences when you started listening to music. (I think everyone has unless they were born after 1990).
…And those must have been exciting times for sure.
I had my own similar thing back in the late 90s.
I'd listen to BBC Radio 1 DJs such as Steve Lamacq, John Peel, and Mary Anne Hobbs with massive anticipation, listening to what tunes they would play next.
It was a hugely exciting time.
These days, listening to music is too easy.
Not to sound like a crotchety old bloke, but I wonder if the younger generation appreciates music as much as people like us who had to save to buy records and listened to the radio to hear new songs.
Some younger people may think that patronising, but it's honestly not meant to be.
My friends and I sometimes talk about how we were growing up at the end of the "analogue era".
…And how just a few years after we started getting into music as teenagers, the internet took over and made listening to new music so easy.
All of a sudden:
You could instantly download a song in a heartbeat.
You could download 10 albums in an hour.
And you could skip through as many tunes as you like, not bothering to listen to an album the way it was meant to be listened to – in order.
All of a sudden, people no longer had to save their pocket money…
Or first week's wages to go to a shop and take a punt buying a record just because you liked the cover, or you heard a single that was released from it.
I remember buying my very first album with my own cash.
It was Nirvana's In Utero.
I'd listened to their huge album Nevermind (which sold 30 million copies) many times before, but not this one.
Kurt Cobain had passed away years before and there was never going to be another Nirvana record.
I knew that.
So, a friend and I got the bus to the local mall, and I parted ways with about 3 weeks of pocket money to get it.
And believe me, my heart skipped a beat handing over the money, and my palms were sweaty when I got home and pressed play on the CD player.
You've probably had similar experiences too.
Sometimes it's nice to look back and reminisce a little about those times, being in a bar with a jukebox, saving your money to buy a record, or sitting up late at night to listen to the radio.
So today might be a good day to get your records out, crank up some music, and enjoy the beautiful sounds of vinyl, the crispness of a CD or even the rough tones of a cassette (remember them!?!)
I truly think these experiences make us appreciate music more.
…And that love and appreciation of music can definitely help keep us motivated on our journey with the guitar.
If you want more help on the guitar, the Dan Thorpe Acoustic Academy will help. 
The lessons inside will help you on the road to being the best guitarist you can be and help you play those songs you really love.
Find out more about the Dan Thorpe Acoustic Academy
Dan Thorpe
Guitar Domination
P.S. This post was originally taken from Dan Thorpe's private email list. To get blog posts like this sent to you which are full of great tips to make fingerpicking, strumming, and learning guitar more enjoyable (especially if you are over 40) join Dan's list. It's 100% free, HERE.