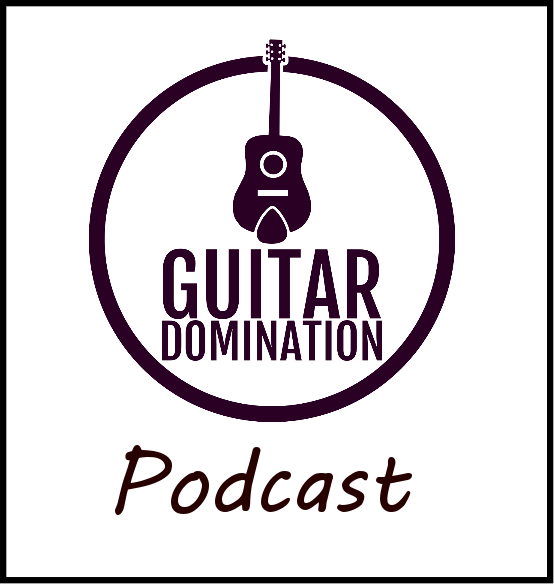 Some cool news. My podcast is now available on iTunes. If you are an iTunes user which I'm sure many of you are, you can head here to listen and download it.
For those that aren't bothered about iTunes but haven't yet checked it out, you can listen to the podcasts here on Guitar Domination too.
Here are the links to where you can listen to them:
If you have a listen on iTunes and you could leave it a review that would be awesome too.
My personal favourite is podcast #2 as it covers such an important topic – how to learn properly and more specifically what I define as the 'Three golden rules of learning guitar'.
As for future podcasts, I have literally dozens of ideas for what to create but I want to get your input on it.
If you have any thoughts, ideas or suggestions on podcast topics, do leave a comment below and let me know.
I had a good comment on another post recently asking me to do a podcast on how to buy a good guitar once you have 'maxed-out' your beginner guitar. I thought that was a great idea and ties nicely into my new book on the subject which will be out soon.
The podcasts have been great fun to record so far and the feedback has been great. If this continues then there will be more and I'll make it more of a regular feature.
As always, let me know, as this blog is all about helping you improve your guitar skills and the best way for me to do that is for you to tell me what helps, what you enjoy and even what doesn't work.
There will be more podcasts soon but for now, go to iTunes, give the podcast a leisurely listen,  apply the ideas and techniques mentioned and… enjoy.