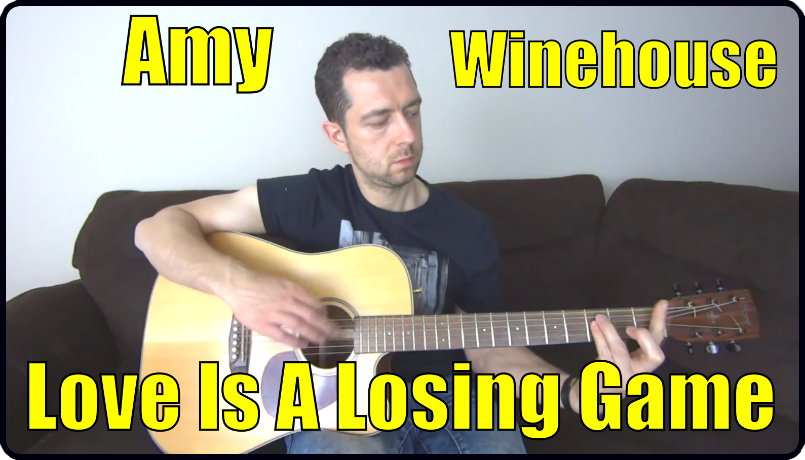 'Love is a losing game' is a great tune with some fantastic sounding jazzy chord voicings and in the video, I show you how you can play the SAME chords in DIFFERENT ways to create some really cool sounds. 
Most guitarists think that once you learn a chord, e.g. C Major 7, that it sounds pretty much the same no matter how you play it.
That is wrong.
The same chord can sound very different depending on which shape you use for it, and where and how you play it as I show in this video.
Also, if you have ever learnt those cool sounding minor 7th and Major 7th chords but have never known any songs that use them, this is a great introduction to actually using them in a real song – and a great one too.
This video is actually a free video from my Elite Guitarist Inner Circle , where there are new lessons uploaded every month and over 60 lessons on the site (at the time of writing) – it is super affordable and is packed full of great content.
Most of all, enjoy this beautiful and soulful song. It is a wonderful piece of music and is a good jazzy one to add to your repertoire.