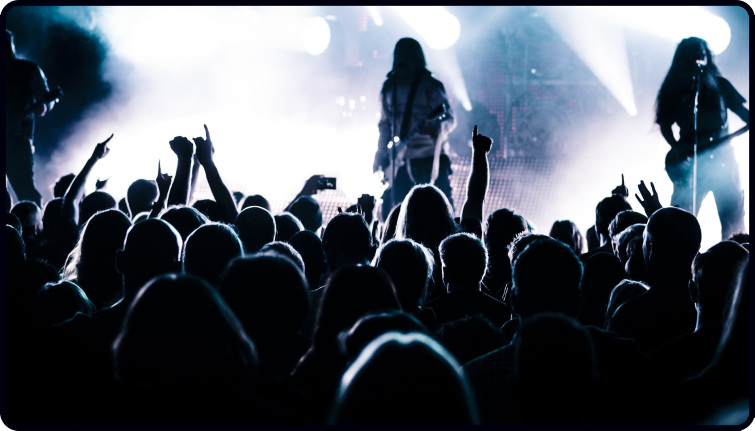 I've been meaning to write a follow-up to the Guitar Heroes email I wrote a few months back.
(You can check out Part 1 on my blog HERE).
Today, we're talking about these other guitar heroes:
Chet Atkins
I remember the first time I heard Chet play "Mr Sandman".
I was blown away.
What a player and what a Travis-picking master he was.
It wasn't just that tune, though, it was everything else.
The tone he would get…
…The effortless sense of musicality he possessed.
…And the way he could seamlessly play the bassline and the melody and get the perfect balance between the two.
The dedication he must have had for his craft was clear.
There aren't many guitarists whose passion for the instrument shines in every note they play, like it did for Chet.
(Tommy Emmanuel is another – and Chet was a huge inspiration to him).
Chet will always be a player I'll never get bored of listening to.
Lindsey Buckingham
He's an underrated guitar hero in my option.
Some just think of him as the guy in Fleetwood Mac.
…And the drama and conflict in the band between him and Stevie Nicks.
…But Lindsey is a hell of a great player.
He can play anything and over the years he's done it all.
Rock tunes, melodic licks, Travis picking, smooth ballad playing, and more.
I love my guitar heroes to be versatile and there aren't many as versatile in the mainstream as Lindsey.
Everything he plays just sounds great to the ear too.
There's enough flashy stuff to show off his technique, but not too much it gets in the way of a good song.
His solo stuff is great too, where he lets rip a bit more.
B.B. King
How can one guitarist use so few notes and play music that captures the soul?
Well, B.B. was a master of this.
He took a piece of blues music and went deep on it, making the style his own.
Not only did he have a great voice, but his guitar was like an extension of it, playing some simple minor pentatonic notes that have stunned audiences for decades.
His playing was tasteful, smooth, beautiful, and brooding, all in one.
If you ever want to hear just what a handful of notes can do on the guitar, just listen to the lead playing of B.B. King.
It's not how many notes you play, but what you do with them that counts.
B.B. was a legend of this.
James Taylor
When I first started learning guitar, my sister and I would go round my dad's house to visit him, my step-mum, and my baby brother.
I was 16 at the time.
…And I always remember the music of James Taylor being played.
I loved it.
Everyone would be chatting away, and I'd keep getting drawn back to what James was playing.
…And obsessing about how he did it.
Nothing he played sounded like strummed Major or minor chords.
It sounded like he was picking strings, but there was something else going on too.
He'd sing a little while playing and then pump out some fingerpicking-esque guitar fills around the fretboard.
It all worked brilliantly well – the interplay between the guitar and the vocals.
I loved it then, and he's still a huge inspiration now.
Kurt Cobain
My first ever guitar hero.
A lot of people aren't convinced he was a technically great player.
I care not one bit.
There are things Kurt could do on the guitar that I've heard a lot more technically advanced players try but fail to do.
He had an amazing knack for writing dozens of memorable riffs and songs and playing lead guitar that was noisy, edgy, but extremely memorable and catchy too.
Plus, he had great feel too.
On Nirvana's Unplugged in New York album, you can really hear this in his acoustic playing.
That is a record full of gems.
One of the highlights is the spine-tingling rendition of Lead Belly's "Where Did You Sleep Last Night?".
Kurt was not just a grungy rocker but a real student of the guitar and music, who sadly passed away at just 27.
No one knows what music would have come next, but I know it would have been absolutely captivating.
Mark Knopfler
He's one heck of a player and a rare one who likes to fingerpick the electric guitar.
Mark has a really interesting way of playing.
He can write wonderful simple tunes and jazz them up with his exciting playing.
Armed with his red Strat, he is a real lyricist on the guitar.
The melodies he creates really shine through in his playing and make him super memorable.
It's no wonder he's often ranked high in most guitar magazines "top 100" lists (usually not high enough, though, in my opinion).
Plus, he coined one of my favourite quotes ever, which is this:
"My idea of heaven is a place where the Tyne meets the Delta, where folk music meets the blues."
I love that.
Anyway, I hope you enjoyed this email.
…And if you did, let me know, I'll create Part 3 soon enough.
I love to hear your opinions on your guitar heroes.
Plus, speaking of Chet, if you want to make more progress with your playing, here's something interesting:
It's a mini masterclass course I created that was inspired by Chet. Of course, I'm not promising to make you play like Chet – no one can, but his style was a big inspiration for this course.
You can check out it below:
Tom Dooley – Travis Picking Mini Masterclass
Dan Thorpe
Guitar Domination
P.S. This post was originally taken from Dan Thorpe's private email list. To get blog posts like this sent to you which are full of great tips to make fingerpicking, strumming, and learning guitar more enjoyable (especially if you are over 40) join Dan's list. It's 100% free, HERE.