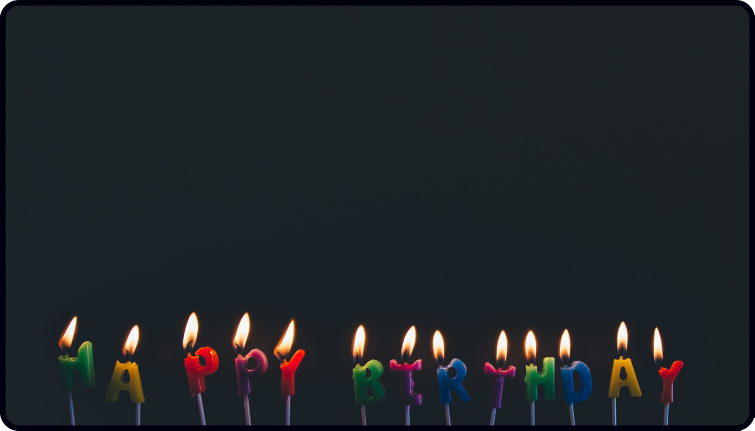 I'm not sure how much I have written about this before, but it is a popular idea with my one-to-one students.
…And it is a simple one too.
It involves learning the most popular melody of all time…
…Taking a quick video of yourself playing it
…and sending it to a loved one on their birthday.
The melody, of course, is "Happy birthday".
Just think how cool it would be if your loved one opens up their phone on their birthday, gets a message from you, and sees and hears you playing it.
I know I would love getting that from a family member or friend.
It could be seen as a bit daft, but this sort of thing is loads of fun…
Especially with folks you miss…
Such as if you have kids who have moved away…
…have a long-lost relative…
…or even a best friend you haven't seen in months/years and want to get back in touch with.
The great thing is, everyone has a birthday so this will work for everyone.
There's always a birthday 'round the corner, so maybe instead of getting them a random gift or voucher…
…Give them a little bit of your guitar playing joy.
Like most things on the guitar, Happy Birthday can be played in many ways.
It can range from a:
Simple melody played on one string
Strummed version, with you or someone else singing it
To a more intricate fingerstyle version.
Therefore, your skill level won't matter too much here.
You can, of course, play it for them in real life but a video can be a good first step as you can have as many goes as you like filming it before sending it to them.
In real life, nerves can certainly take over!
I always encourage you to play for you first and foremost, but this is a fun little way to share a little love!
…And I'm all for sharing the love music and the guitar have to offer.
Give it a go.
Enjoy!
Dan Thorpe
Guitar Domination
P.S. If you want to learn plenty more cool ideas like this, the EGIC is the place to go.
As part of it, I share a wealth of ideas like this that can make guitar playing more fun and enjoyable.
These include essential technique building lessons, quizzes, challenges, and plenty more.
Check it out below.
P.P.S. This post was originally taken from Dan Thorpe's private email list. To get blog posts like this sent to you which are full of great tips to make fingerpicking, strumming, and learning guitar more enjoyable (especially if you are over 40) join Dan's list. It's 100% free, HERE.