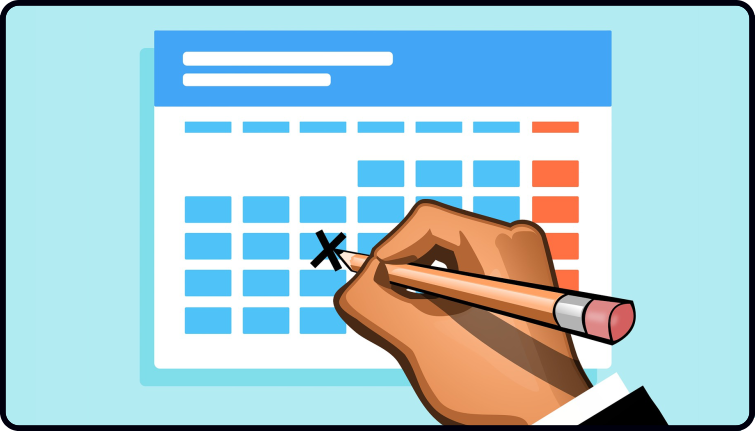 Imagine in 7 days' time your guitar-playing life being a little different.
For instance, most guitarists struggle with finger soreness, hand/wrist pain, awkward movements, frustrating pauses between notes, or…
They get frustrated by a lack of a plan and not having enough time to practise.
Well, if you could change all this in one week, would you?
"Of course", you might say.
Well, I'm here to tell you that this is possible.
It's not a miracle cure or anything, and there are no magic bullets in the world of music tuition, but you can change these things.
For starters, you can think carefully about the top 3-7 things that are holding you back.
Then you can start working on improving them one by one.
It's not easy to spot these things yourself, but some of the most common errors are made because of a lack of awareness of what you're doing wrong.
For most struggling or frustrated guitarists, these will be some of the things mentioned above.
I can't tell you the number of guitarists who I've taught who came to me for lessons asking about how best to fix the above issues.
"Dan, my fingers are sore when I play"
"I have no idea what to practise day to day." 
"My chord changes are so slow!"
Or this little peach…
"I'm going in circles when I practise, I feel I'm going backwards, but I have no idea why!"
Well, for most guitarists, the question is in one week's time, where will they be?
In reality, many will barely make a 1% improvement if they're lucky.
Of course, some have breakthroughs and make more progress, but these breakthroughs are often few and far between for most.
Some guitarists, on the other hand, get into bad habits.
This means the more they practise, the worse the habits get, so it could be like going 1-5% backwards!
So that's why I've put together a course that has the big lofty goal of helping you make more progress, have more fun, and kick on more than ever before, all in the time it takes for the next episode of your favourite TV show to be released.
It's the new 7-Day Transformation Course, and it's fun and full of clear and concise lessons that I believe all guitarists need.
Of course, you need to watch the short lessons and apply them diligently for this progress to happen.
The idea is that you will complete it, you will see results, and you will fix your bad habits and have a tonne of fun.
…So in one week's time, you can break the shackles of frustrating guitar playing forever.
…And if you believe you aren't good enough, remember that's simply not true.
If you want to find out more about it, you can below.
Find out more about the 7-Day Transformation Course
To sweeten the deal, there are two great bonuses that you will get if you order it by tomorrow night at midnight.
These bonuses include:
#1 – The "Pro Secrets" Mini Course (featuring 21 tips from the legends of guitar such as Eric Clapton, Jimi Hendrix, Chet Atkins, Mark Knopfler, Jimmy Page, Tommy Emmanuel, Slash, David Gilmour, Keith Richards, and more).
#2 – Fretboard Fireworks (A collection of my most important lessons on exploring, "unlocking", and running up and down the fretboard in multiple fun ways).
Have a fun day of practice!
Dan Thorpe
Guitar Domination
P.S. This post was originally taken from Dan Thorpe's private email list. To get blog posts like this sent to you which are full of great tips to make fingerpicking, strumming, and learning guitar more enjoyable (especially if you are over 40) join Dan's list. It's 100% free, HERE.