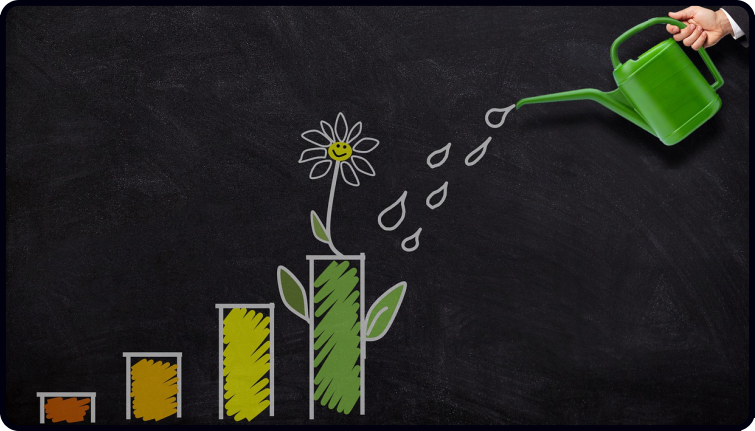 The brand-new episode of the Acoustic Asylum podcast is out now.
Before I tell you about it, first, I just want to say a huge thank you to anyone who has left the podcast a review.
I'm blown away by some of the reviews for the podcast, and the kind words you all said – it means a lot.
In case you missed last week's email and podcast episode, I asked if you could leave the podcast a review on Apple podcasts…
…And as a thank you, I'll give you my new eBook – 13 Ways to Escape the Acoustic Asylum – as a free gift.
If you did leave a review but didn't get the guide, send us a quick email letting us know and we will get it to you ASAP (occasionally, for whatever reason, some emails might not reach us).
Anyway, on to today's episode.
This episode is all about a very simple thing you can do to increase your motivation and ensure you keep loving your guitar playing, today, tomorrow, and forever.
This one thing is very simple, BUT not enough guitarists do it.
You can check out the podcast episode below if you have an iPhone or Apple device.
…Or you can listen in a variety of other ways HERE.
If you want the 13 Ways to Escape the Acoustic Asylum guide, then you can still get it by leaving the podcast a review on Apple podcasts.
When you do review it, let us know and we will send the guide over right away.
The guide features some great tips, famous tunes to learn, and a fun little 'puzzle' to solve at the end.
Dan Thorpe
Guitar Domination
P.S. Here is a screenshot of some of the reviews left so far. You should be able to see more reviews HERE.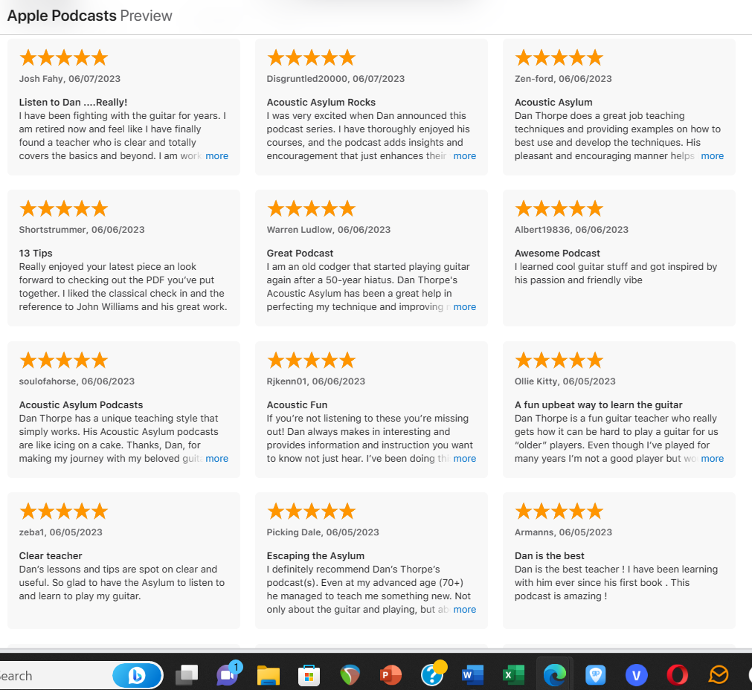 P.P.S. This post was originally taken from Dan Thorpe's private email list. To get blog posts like this sent to you which are full of great tips to make fingerpicking, strumming, and learning guitar more enjoyable (especially if you are over 40) join Dan's list. It's 100% free, HERE.