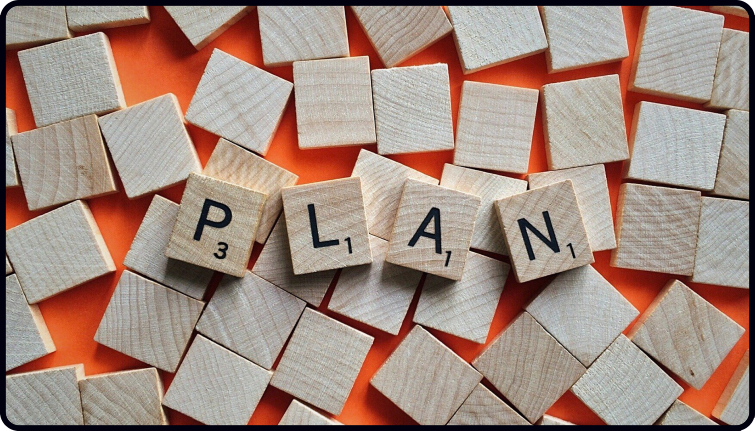 Years ago, I sent out an interesting survey to everyone on my email list which revealed how much people need a motivating plan.
Yesterday I was going through the results briefly as there are a lot of insights in the answers that students gave.
Lots of things were mentioned, but two of the biggest I saw over and over in that survey was that students had a desperate need for:
More help with motivation
AND
More help with specific plans of what to practise daily and over the weeks/months
This survey was years ago (before Archie was born from what I remember) and if anything, the situation out there in the world of guitar has got worse.
(At least judging by the emails I get from those new to my world of teaching).
I cover motivation and plans a fair bit and you'll start seeing me cover them more, as both are integral to most students' success on guitar, but for now…
Here's a rock-solid plan to help you be more motivated throughout the month of April and know exactly what to practise, so you can see big results with your playing over the next 30 days.
It's very simple, but here it is…
Step #1 – Do a short 3 – 5-minute daily workout routine to improve your technique/tone and musicality
Step #2 – Learn and play a song that inspires you
Step #3 – Fix any bad habits in your playing
Yep, it's a simple, motivating plan, but if you stick to it daily, by the end of April, where will you be with your playing?
The chances are, probably in a far better place than you are now if you're struggling a bit.
Simply focus on the above three steps in that exact order of priority
Forget everything else and see real progress.
Now, you might wonder where do you find all this stuff and…
What's a good practice routine to do on guitar?
What song shall I learn?
How do I know which bad habits to fix or what to focus on?
How can I stay motivated throughout the month to practise?
All good questions, and if you've struggled for years with these things, you may think it's more likely that Gandalf the wizard can grant you these powers or that you'll have to get yourself an Aladdin-style genie to make these wishes come true…
Well, nope.
I have you covered because in the new Dan Thorpe Acoustic Academy lessons, I give you this motivating plan in detail where you get:
The exact workout to practise each day.
This clocks in at just 2 minutes 49 seconds long. (Simply press play on the video and do the workout along with me and see improvements to your technique, play a famous piece of classical music, play fun Travis picking, and more). It's fun, short, simple, and you can repeat it as many times as you like. (The more you do it, the better your playing will get).
Step 2 is covered with a beautiful piece of music and step 3 is covered with the "In Focus" course (the exact course I've used with private students in my studio for years).
These three steps are taught in a fingerpicking context as that's what we are going deeper on during April.
The only thing is you have to join before 11:59 pm tonight to get it all.
Imagine in just a week or two being able to play all your fingerpicking pieces with great tone, better technique, and having a newfound confidence where you can fingerpick up and down the fretboard, and fix the bad habits in your playing once and for all.
The plan is simple but achievable for everyone.
That's because if you are busy, you can do a short version of the plan or if you have more time, you can do a more in-depth version.
I'll show you how.
I want April to be a stunning month of progress for you, so even if you don't join, try the above plan.
…but if you want it already made for you so all the guesswork and thinking are done for you (saving you lots of time and uncertainty) check this out below.
The Dan Thorpe Acoustic Academy
Have a great day!
Dan Thorpe
Guitar Domination
P.S. Plus, all new members get my theory book and fingerstyle book posted out to you for free. You can leave them on your coffee table, pick them up when you're having some chill-out time and have a quick read/jam (they're more productive than watching Netflix).
P.P.S. This post was originally taken from Dan Thorpe's private email list. To get blog posts like this sent to you which are full of great tips to make fingerpicking, strumming, and learning guitar more enjoyable (especially if you are over 40) join Dan's list. It's 100% free, HERE.