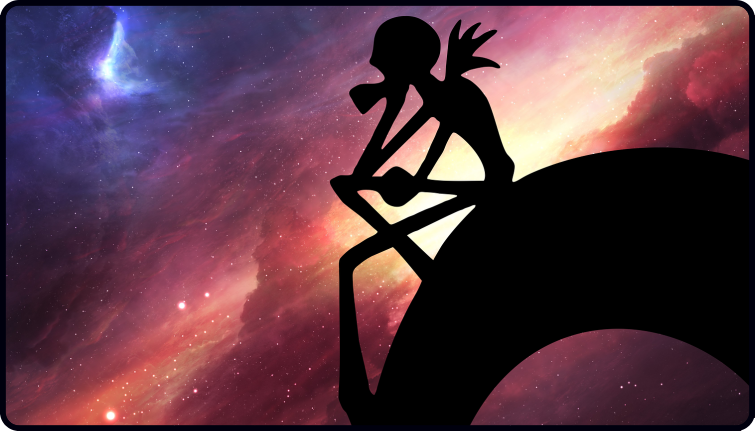 One of my favourite movies growing up was…
The Nightmare Before Christmas.
It still is.
The movie is eerie, weird, and quirky, but I love it.
It's all about Jack Skellington and his journey from scary Halloween town to Christmas town.
Well, I nearly had my nightmare before Christmas this Halloween.
Why?
Well, it's nearly November, and this is a great time to bring out a new Christmas arrangement for you to learn.
Over the years, I've created quite a few Christmas arrangements.
There are plenty of raw ones and about 5-6 that are refined.
I was almost certain as to which arrangement to create a tutorial for, but on a whim, I decided to create a poll in the Fingerstyle 101 group.
I asked the members which song they would most like to learn.
I was sure it would be "O Christmas Tree", but nope it only got 3% of the votes!
Instead, a whopping 49% of the votes went to "Away in a Manger".
As you can imagine, if I'd gone with my hunch, things wouldn't have been as good.
I'd be teaching a song only a small percentage of people wanted to learn.
Instead, now I'm teaching one that many are excited about.
Phew.
Anyway, the other day I filmed a lovely fingerstyle arrangement tutorial for "Away in a Manger".
It's simple to play, as there are no difficult chords needed.
The first four bars get repeated (meaning less stuff to learn).
You only need to play two-finger chords for the most part.
Getting good at this song will help you improve your pinkie dexterity, all-around musicality…
…And if you begin it when the lesson is released (on Tuesday), I have no doubt you'll be able to enjoy this beautiful and timeless carol throughout the whole of the Christmas season.
After all, the first four bars are easy enough so you could probably be playing those beautifully within a week.
Plus, as it's a simple song to play, I've spiced up the arrangement by adding a beautiful little optional interlude and outro.
(If you know my "Carulli Chords" lesson from last month, this section uses those ideas).
Anyway, the nightmare before Christmas was avoided, and Jack Skellington would be happy to know it!
For anyone thinking "bah, humbug"…
Don't hate me for using the C word already – us musicians have to prepare in advance for this time of the year!
Anyway, if you want to learn "Away in a Manger" and play a beautiful piece of music this Christmas (and for many more Christmases to come)…
You can join my membership programme below and on the 1st of November, you'll get full video, TAB, notation, and power tips on playing this stunner of a song.
Here's the link to find out more…
The Dan Thorpe Acoustic Academy
Have a great day!
Dan Thorpe
Guitar Domination
P.S. This post was originally taken from Dan Thorpe's private email list. To get blog posts like this sent to you which are full of great tips to make fingerpicking, strumming, and learning guitar more enjoyable (especially if you are over 40) join Dan's list. It's 100% free, HERE.