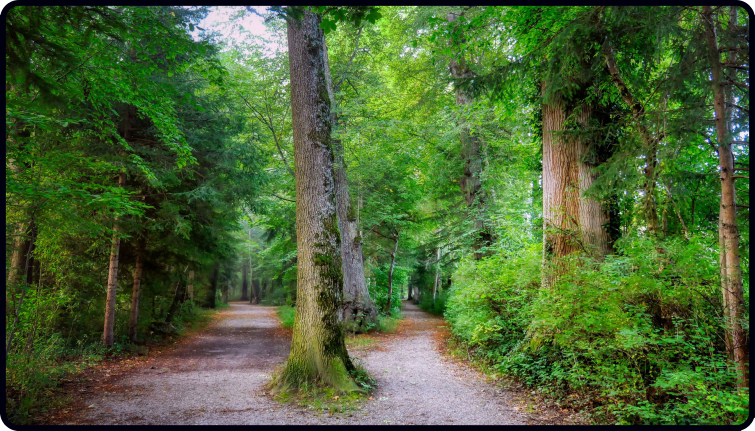 Ever seen the movie Sliding Doors?
I hadn't until recently.
It stars Gwyneth Paltrow and shows her character's life and how it could go in two different tangents depending on if she catches a train or not.
In one scenario, she gets on a train, meets a man, falls in love and her life takes a tangent.
In the other scenario, she misses the train, and her life goes another way where she's forced to work two jobs to pay the bills and is in an unhappy relationship with a cheating spouse.
Well, I sometimes imagine life this way.
We make a decision, and X happens.
Or we make a decision, and Y happens.
One scenario can be infinitely better than another.
I don't like to leave life up to fate or chance.
I always think life is in our own hands.
With guitar playing, it's the same.
That's why I like students to be proactive and make a firm decision on where they are going with their playing.
Are you the type to go with the flow and hope it all works out with your playing?
Or do you prefer to have some sort of plan and think ahead?
The latter is far better, in my opinion.
I mean, no one wants to be in the same situation years down line (just like poor Gwyneth in the movie with her sleazeball partner cheating on her).
Instead, it's good to have a little goal and take control of your own destiny.
The goal doesn't have to be a big, lofty, hard-to-achieve goal. (After all, guitar playing should be fun!)
So why not make the decision to learn a song for Christmas?
This is great for a few reasons:
It will give you a deadline
The goal is simple (doesn't get simpler than learning one song)
Christmas songs are timeless (although if you've ever heard New Kids on the Block's "Funky Funky Christmas", you may disagree with this point).
Now is a good time to learn a stunning Christmas song (you have plenty of time to learn one if you start now).
Just picture this.
You learn the first few bars over the next week or so, perfect it soon after, and then by December, you'll have a timeless song in your repertoire that you can enjoy during the whole of the festive season.
You can even play it for your family on Christmas day if that idea floats your boat.
…Or if you only want to play for yourself, you can simply enjoy this piece for YOU when you want some quiet time during the hustle and bustle of December.
The choice is yours.
If this sounds appealing, then you'll be pleased to know the other day I filmed a rather lovely video for "Away in a Manger".
It's a simple fingerstyle arrangement.
Inside the video, I methodically teach you how to play it in a step-by-step way.
You get the TAB, notation, and some powerful tips.
Honestly, playing this fingerstyle piece makes the hairs on the back of my neck stand up.
Possibly because it's a great tune, or maybe because it reminds me of a nativity play I was in as a kid, and Archie learnt it for school last year too, which makes it even more special.
It's such a beautiful carol.
If you want to check out this version of "Away in a Manger", you can do so below.
The Dan Thorpe Acoustic Academy
Dan Thorpe
Guitar Domination
P.S. Before anyone asks, no I'm not wearing a Santa hat in the video, haha.
P.P.S. This post was originally taken from Dan Thorpe's private email list. To get blog posts like this sent to you which are full of great tips to make fingerpicking, strumming, and learning guitar more enjoyable (especially if you are over 40) join Dan's list. It's 100% free, HERE.