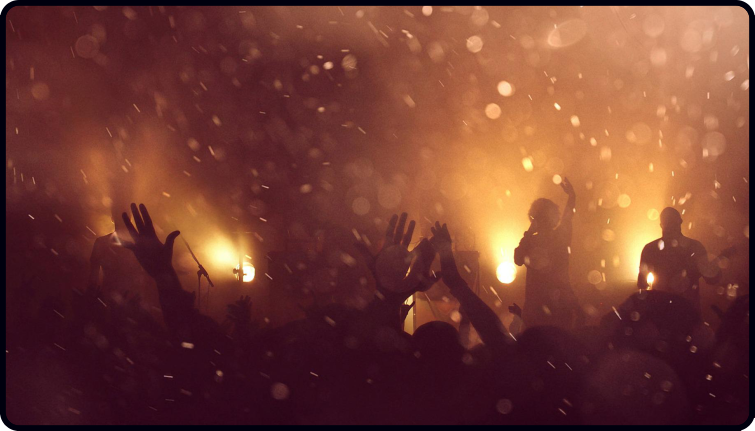 Welcome to a new Monday email with 3 random thoughts on all things guitar, music, and life, including a story about Pete Townshend smashing his guitar, a plan for may, and a new guitar. Here we go…
#1 – Pete Townshend smashes up his guitar
I recently picked up a new book…
It's the autobiography of Pete Townshend from The Who.
I've not got far into it yet, but I love how it begins…
He talks of The Who playing their first show at the Railway Hotel in West London.
The band is playing some blues and R'n'B numbers – songs like Smokestack Lightning.
Pete is there playing and violently thrusts his guitar into the air, only to feel a terrible shudder.
He looks up to see the headstock broken as he pulls his guitar out of the low ceiling.
Then, he made a split-second decision, and in a frenzy smashes the living daylights out of his Rickenbacker.
How cool must that moment have been…
…Especially being the son of a swing playing clarinettist. He says how he loved the music but felt more passionate about the music which was set to destroy it (his words), which of course was rock 'n' roll.
It's all exciting stuff, and while smashing up guitars is not everyone's cup of tea (I've been tempted in the past for other reasons!) …
I do love the excitement and buzz a live show brings us.
What a time in history that must have been…
#2 – New guitar
Last week I talked about how there was a guitar for sale I saw on Facebook marketplace…
…But how it seemed like fate was against me when I tried to go buy it.
Well, after that I tried again to get it, but the chap who was selling it had something pop up, so it didn't happen.
It would have been easy for me to throw my hands in the air, give up, and say, "well it ain't like I don't have enough guitars".
Well, a little bit of encouragement from Archie made me contact the guy one last time.
"Go get it, if you want it, Dad," he said.
I'm so glad he encouraged me.
The guitar is a real gem.
I'll be giving it a nice setup this week and will share some photos, I'm sure.
It's nice to have a new guitar of course, but the key thing here was Archie's encouragement.
Just goes to show a little encouragement can go a long way, and that goes for playing the thing too (hence why I talk a lot about surrounding yourself with like-minded positive musicians).
#3 – Planning for May
The other day, I posted something in the Fingerstyle 101 Facebook group that went down well…
It was a 3-step plan for the month of May (which was essentially a brief outline taken from my membership programme).
The plan was just a simple outline of what we are all working on inside the membership.
In the membership, we are going deep on this 3-step plan with specific lessons, but I wanted to share the outline so everyone could benefit.
It's basically this:
Learn a super simple song that sounds beautiful.
Do a musicality improving exercise so all your songs sound better and become more fun to play.
Bonus – Fill in any gaping holes in your playing (using any extra practice time you have spare). This includes ironing out your theory, strumming, fingerpicking, fretboard knowledge, ear training, etc.
That's it. The above is a pretty simple plan, and one I think a lot of people appreciated.
Anyway, that's just one useful post in the Facebook group.
To see more and post your questions to like-minded others, it's well worth joining.
The group is a bonus for those who have the Fingerstyle 101 book. If you want this book/course and don't already have it, you can find out more below…
Fingerstyle 101 – a step-by-step guide to beautiful fingerpicking guitar playing
Have a great Monday and I hope May is a wonderful one for your playing.
Dan Thorpe
Guitar Domination
P.S. This post was originally taken from Dan Thorpe's private email list. To get blog posts like this sent to you which are full of great tips to make fingerpicking, strumming, and learning guitar more enjoyable (especially if you are over 40) join Dan's list. It's 100% free, HERE.