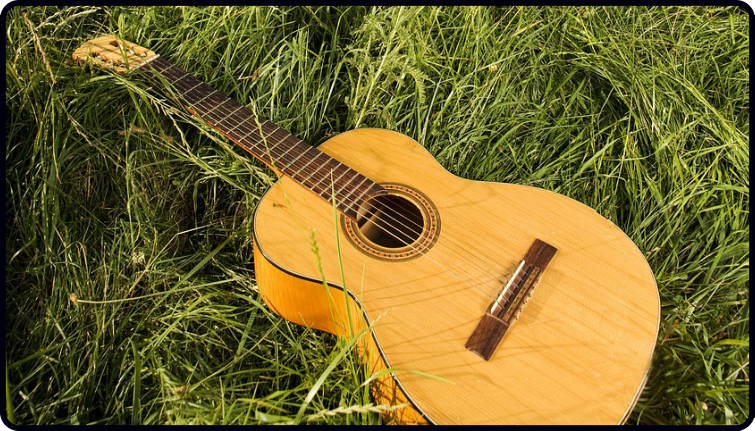 There are many reasons to learn barre chords on the guitar.
One being that barre chords will give you lots of freedom on the guitar.
They will allow you to play more songs, jam more freely, and "unlock" the fretboard.
When a student starts using barre chords, it's one of the key signs they're no longer a beginner guitarist.
…And that they're well on the road to becoming an intermediate or beyond guitarist.
Unlike some teachers, I'm not a fan of getting beginner students started off with barre chords too early.
That's because there are other fundamental things to get sorted first.
These include nailing "Core Fundamental Technique", hitting the goal of playing five songs, and getting a solid foundation of rhythm, timing, and other key things.
Saying that, once my students do start to get a decent foothold on the above things…
I like to encourage them to dabble with barre chords a little.
Usually for a few minutes per day.
There are two main reasons why:
Reason #1 – Barre chords played well will improve all your technique
Getting good at barre chords requires pristine technique.
Once you start to develop this technique, it improves all of your playing.
You see if you play barre chords with bad technique, they'll cause pain and possibly injury.
So, you have to focus on precision.
If you keep this precision in mind when you play your open chords, scales, riffs, and songs, they'll often be easier and more accurate.
Reason #2 – If you avoid barre chords now, you may hit a hurdle later on
If you avoid barre chords completely for years, and then one day think:
"Finally, I'm now ready for barre chords"…
You may find you hit a wall quickly.
Starting from scratch with barre chords can be overwhelming.
…But what if you'd spent some time over the previous few months/years preparing yourself for barre chords?
For instance, where you:
Play just one shape for a few minutes a day.
Practise your barre chords without too many expectations – just focus on refining the technique.
Get into good habits and build up a solid barre chord foundation.
Well, that's precisely what I encourage most students to do.
I.e. don't wait forever to learn barre chords.
If you're ready to dabble with barres, your future self will thank you for it, and you'll start to be able to play some very cool things in the near future.
Just a small amount of super-focused daily practice on barre chords can go a long way.
Of course, there are some things to watch out for and one thing, in particular, you must do when it comes to barre chords.
All of this is the subject of a brand new DTAA video lesson that I've finished up today.
It'll be out on Saturday, July 1st.
If you want this video, check out the academy on the page below and if you join, you'll automatically get this lesson when it's released on Saturday.
The Dan Thorpe Acoustic Academy
Keep enjoying your playing…
Dan Thorpe
Guitar Domination
P.S. This post was originally taken from Dan Thorpe's private email list. To get blog posts like this sent to you which are full of great tips to make fingerpicking, strumming, and learning guitar more enjoyable (especially if you are over 40) join Dan's list. It's 100% free, HERE.