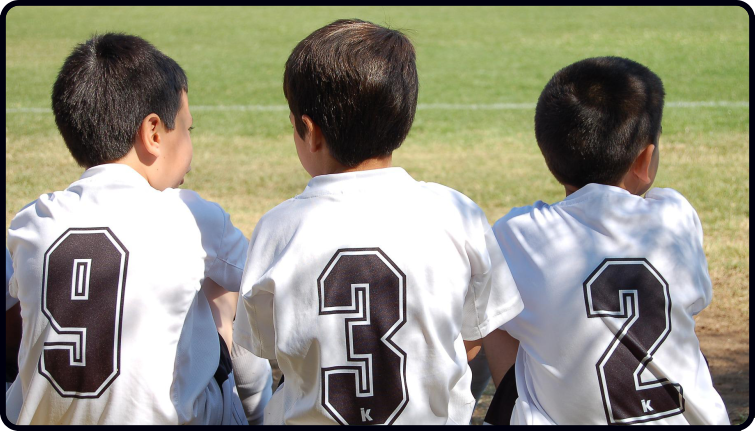 What a fun morning I had yesterday.
I got to go to my first ever school sports day as a parent.
The sun was blazing, it was packed, and the teachers made it very special.
The kids did the classic sports day events such as the "egg and spoon race" and some more modern events too such as the javelin and sprint.
…But I'm not writing to tell you how the egg and spoon race will make you a better guitarist…
(Although I'm sure it would help to improve hand/eye coordination, which is always a good thing for us guitarists).
…But this is more to do with time.
A year ago, it was Archie's first ever sports day, but due to all the restrictions, it was behind "closed doors".
A lot of the parents and the kids were gutted we couldn't go, so everyone had a great time this year.
What a difference a year makes.
And this is something I tell students who struggle with guitar.
I ask, "Where would you like to be in a year?"
This might be:
Playing five songs completely for yourself
Being able to jam and improvise at will
Maybe even perform with/in front of others
The choice is yours, of course, and all of the above is possible for you, but it certainly helps to get clear on what you want.
If you know where you want to be, you can work backwards from that goal.
For example, do you want to play 5 songs from start to finish?
That's the first big goal I recommend to everyone.
…But if you don't know any songs yet, the first one is probably going to take the longest.
There will likely be chord change issues, areas where the "flow" breaks down, and parts where your fingers just won't do what you tell them to do.
So, you have to really zone in and focus on these things.
Then with patience, things will get smoother, and your songs will become more and more musical.
Then you'll start moving swiftly towards your goals and have more fun on the guitar.
…But it all starts with thinking ahead about exactly what you want.
…And if you are struggling right now or get stuck, just remember, in a year, it could be a totally different story.
To help you get there, you may want to check this out.
There are no tips on getting better at the "egg and spoon race" but there is a lot of step-by-step tuition to help you to play real songs and build up an amazing set list over the next year and beyond…
The Fingerstyle Collection – learn 18 beautiful arrangements and discover the 3-step method
To your playing…
Dan Thorpe
Guitar Domination
P.S. Keep at it!
P.P.S. This post was originally taken from Dan Thorpe's private email list. To get blog posts like this sent to you which are full of great tips to make fingerpicking, strumming, and learning guitar more enjoyable (especially if you are over 40) join Dan's list. It's 100% free, HERE.