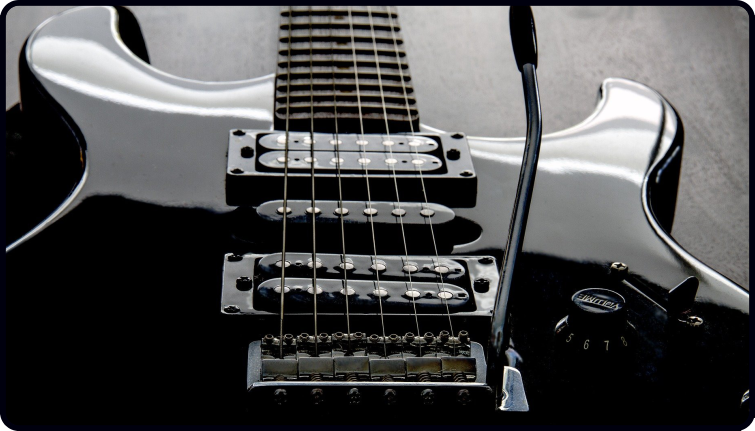 One of my favourite guilty pleasure songs is Toto's, "Hold the Line". The song is wonderful, and the playing of guitarist extraordinaire, Steve Lukather, is brill. Especially on the live recordings I've heard of this.
It's got a great riff, huge chorus, and killer guitar solo.
Anyway, I was reading a little bit about Steve Lukather the other day in a book and at one point he talks guitar.
This is what he said:
Be warned though, it's a little rude…
"Just go ahead and have fun with it. Be prepared to make mistakes because that's the way you learn. Just jam with your friends, make mistakes, step all over your own d*$k – it doesn't matter. Just have fun, go out and play, have a few beers. It doesn't matter"
Well, I'm sure it could have been ruder, but how often are there quotes from guitarists being a bit explicit?
I mean, it's not exactly Eddie Murphy or Noel Gallagher talking, but it's pretty over the top.
Well, regardless of that, Mr Lukather has a big history of guitar playing with some serious musicians.
Not just with Toto, he's done session work on Michael Jackson's Thriller, playing on Aretha Franklin records, and many more.
He knows what he's on about.
Making mistakes is okay. 
When I was younger, someone I looked up to used to say, "Embrace the mistakes".
I thought that was a bit weird but as I've grown up, I realised one thing…
Obviously, we don't want mistakes, but when they happen, they are a chance to learn, grow, and improve.
The key is being aware of the mistake and then getting to work fixing it as soon as possible.
There are a tonne of examples on the guitar you can use for this….
Things such as having too much tension in your body, your fingers making "double movements" (which is when they unnecessarily "jerk" and jolt about when you play), losing your timing, etc.
We want to spot and fix mistakes like this as soon as we can, so as Steve says, we can then get on having some fun with beer (or wine) in hand.
I hope that's useful for you.
…And for help spotting and fixing mistakes, especially the most common technique mistakes, check out the Essential Guitar Technique guide in my bundle below…
Guitar Domination Super eBook Bundle
Have a fun day
Dan Thorpe
Guitar Domination
P.S. This post was originally taken from Dan Thorpe's private email list. To get blog posts like this sent to you which are full of great tips to make fingerpicking, strumming, and learning guitar more enjoyable (especially if you are over 40) join Dan's list. It's 100% free, HERE.