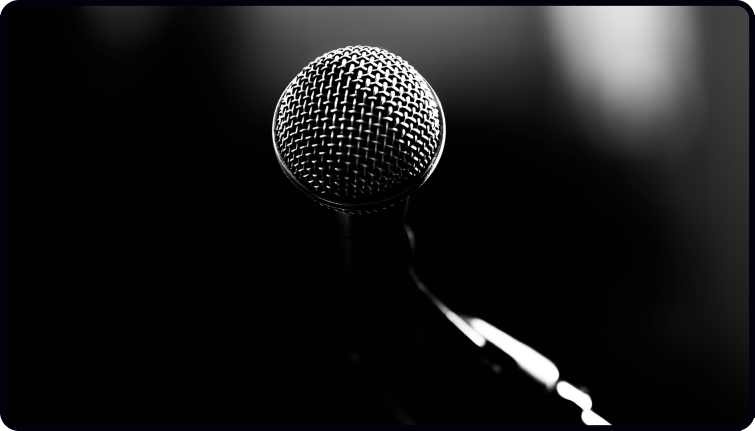 Welcome to a new Monday post with 3 random thoughts on all things guitar, music, and life, including Ed Byrne and Iggy Pop, avoiding pain, and an opportunity to choose the next song for my course. Here we go…
#1 – Ed Byrne and Iggy Pop!
On Friday night, Sally and I went to watch a comedian.
His name is Ed Byrne and you could tell this guy loves his music.
He's pretty famous in the U.K. and Ireland, but I didn't know much about him.
Anyway, he was great.
Being a music geek, one joke I loved was when he talked about him being a skinny guy and struggling to build muscle.
For years he's tried weight lifting and bulking up, but no matter what he did, nothing worked for him.
He said the best he could hope for in terms of his body is to…
Grow his hair, age rapidly, and look like Iggy Pop.
Haha, that made me laugh because Iggy Pop is hardly an oil painting or the modern-day Arnold Schwarzenegger!
I do love Iggy though!
Plus, any references to music in comedy usually perk my ears up.
It's always good to have a laugh in life and especially when playing an instrument.
My gosh, we sometimes need it!
#2 – Comfort is key!
The other day someone said their leg hurts when playing guitar.
He was trying the classical position, but his right leg hurt.
I prefer students to play using the classical position, but one thing that is key is that you are comfortable.
If something hurts, something is not right.
My guess is he was pushing his right leg too far to the side and putting a strain on it.
It's likely a technical fix that can be quickly sorted.
On the flip side, in the casual position, guitarists are sometimes in pain with their wrists or back.
The thing is though, no matter which way you sit, remember, we are not lifting weights or digging holes.
Pain is your body telling you to adjust.
I often say to students "let's get the guitar to work with us and not against us".
Keep that in mind as you play.
#3 – You choose the finale song in my next course
I've touched on this before, but this year I want to release a very powerful, straight-to-the-punch course.
…A course that gives you fast results, fixes bad habits, and refreshes all the good things in your playing in a short, sharp course that you can easily finish in a week.
This course has leapfrogged some of the other ideas and books I have in the pipeline.
Why?
I think this will be super important and a lot of you will find it really useful and fun.
I've got it all outlined and ready to film, but I just want your feedback on one thing…
The course will use popular songs – not lots, just a small few. These will be fun and exciting songs you can learn right away….
At the moment, I'm thinking one of the finale pieces will be either:
House of the Rising sun
Amazing Grace
Scarborough Fair
I've done lessons on these in the past, but this time I want to do something very simple, where I use the 3D method (more on this soon) to make it sound great while being very simple to play.
Which of those songs would you prefer?
Hit reply and let me know your thoughts as I'll be filming this course this week…
Enjoy your Monday!
Dan Thorpe
Guitar Domination
P.S. For more help with your playing, including fixing bad habits, faster chord changes, strumming, timing, rhythm, and more, you may want to check this out…
Guitar Domination Super eBook Bundle
P.P.S. This post was originally taken from Dan Thorpe's private email list. To get blog posts like this sent to you which are full of great tips to make fingerpicking, strumming, and learning guitar more enjoyable (especially if you are over 40) join Dan's list. It's 100% free, HERE.