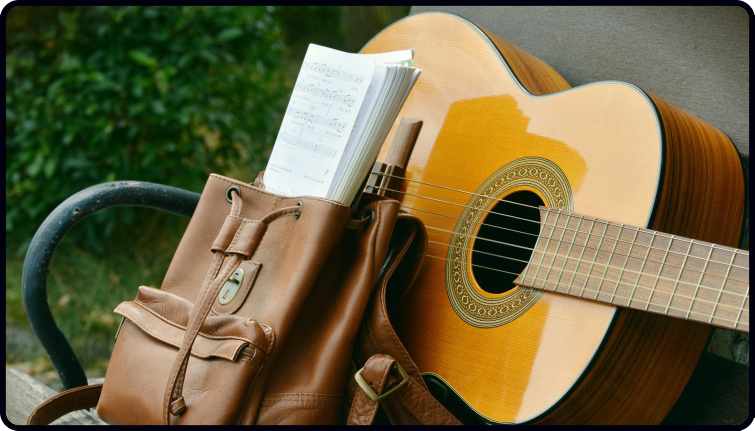 What do Dolly Parton, The Animals, Bob Dylan, Woody Guthrie, and an extreme heavy metal band have in common?
If you don't know…
What if I said it has been the "ruin of many a poor boy"…?
If you are still unsure…
What if I mentioned it was about a place in New Orleans…?
Yep, that's right, it is…
"House of the Rising Sun"
An iconic and legendary song surrounded by mystery with the house itself with less than stellar origins.
It even caused massive tension in The Animals and contributed to their break-up, lawyer action, and lifelong friends never speaking again.
There are a lot of myths and disagreements about the origins of the song, but what most agree on is what a great song it is.
That's why I've recorded a brand-new version of it.
In fact, I've recorded three versions of it.
It all started about a month ago.
I asked everyone on this email list which song they would like to see in my newest book out this year.
It was between "Amazing Grace" and "House of the Rising Sun"
Well, "Amazing Grace" just about won. Although it was super close.
Instead of leaving "House of the Rising Sun" to sit there though, I thought, this will make a great lesson for what I want to do now, so it leapfrogged a few other lessons I had planned.
…And I recorded three versions.
·      A super beginner melody-only version literally anyone can play (which is what I call a Level 1 version)
·      A fingerstyle version where we build upon the melody and add in some bass notes to really fill out the sound (a Level 2 version).
·      Then finally a version which has all of the above and more including, bass runs, licks, flicks, and fills (a level 3 version).
Each version builds upon the previous one.
It's all based on my 3D Method of creating, teaching, and playing arrangements.
Take a listen to the video at the following link to see how it works.
The 3D method is a really fun and progressive way of learning songs and means no one, no matter what your skill level, will get left out.
Find out more about the Dan Thorpe Acoustic Academy
I should say, to get these lessons, the deadline is Saturday evening (the last day of the month), so if you're on the fence, don't hang around.
Have a fun day of practice…
Dan Thorpe
Guitar Domination
P.S. This post was originally taken from Dan Thorpe's private email list. To get blog posts like this sent to you which are full of gxreat tips to make fingerpicking, strumming, and learning guitar more enjoyable (especially if you are over 40) join Dan's list. It's 100% free, HERE.