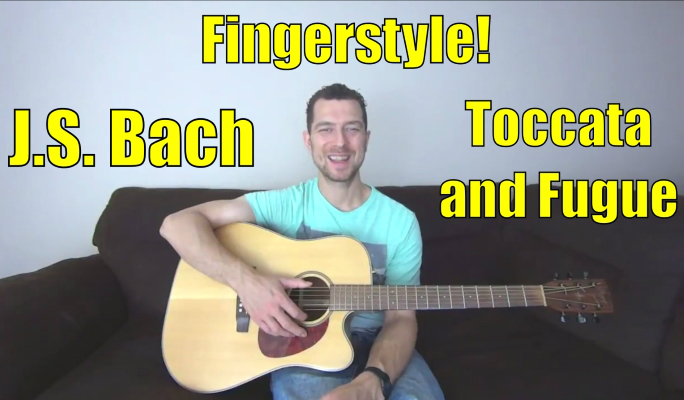 I love this piece of music. It is so dramatic, recognisable and it makes classical guitar a joy to play and listen to. So many classical pieces out there that are recommended for the guitar are either pretty dull or aren't recognisable. 'Toccata and Fugue in D minor' is so far and away from those pieces. It just sounds amazing.

I think most people will recognise this and whenever I have performed this segment, it has always gone down well.
This arrangement was created by brilliant guitarist George Sakellariou and you can watch his full version here.
It is incredible.
Toccata and Fugue in D Minor Guitar 
While other guitarists are hunting around for decent classical pieces to play, you have an amazing one here and it is not that hard to learn. Just take your time and break it up into small chunks.
You may not know the name of it but you will almost certainly know how it sounds. Now learn it, you'll have loads of fun doing so!
Check out my very inexpensive
monthly programme
to learn loads more awesome pieces of music like this and discover lots of my other best resources for the fingerstyle guitarist.