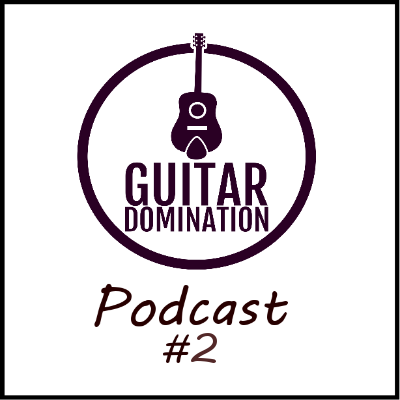 Welcome to the second ever Guitar Domination Podcast. In this new podcast, I share with you 3 powerful tips on how to play guitar faster. These 3 tips will make a big difference to your playing if you follow them. 
Most guitarists are actually completely oblivious to these 'rules' and many beginner guitarists actually do the opposite.
Over the course of their guitar playing lifetime, this could potentially add a long-time to their learning curve and/or potentially cause them to quit.
This podcast and the content in it is incredibly important for all guitarists to follow.
If you want a direct link to download the podcast, click here. If you want to stream the podcast, you can do so, at the bottom of this post.
I'd love to know your thoughts on this podcast, and what the biggest practice mistakes you have made in the past are. Leave a comment below. I love to read them.
Also, let me know what you would like to hear in the next podcast. In case you missed it you can listen to the very first podcast right here.