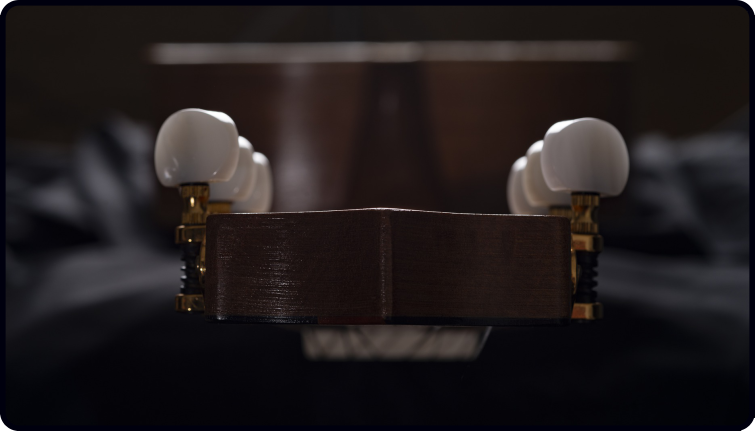 Happy New Year! Welcome to a new Monday email with 3 random thoughts on all things guitar, music, and life, including thoughts on an unsung hero, setting mini goals, and more…
Here we go…
#1 – An unsung hero of music
On New Year's Eve, my partner Sally and I stayed in with a bottle of Prosecco, some games, and TV.
One show we watched was Jools Holland's Hootenanny.
Not sure if anyone outside the UK knows this show, but each New Year's Eve, Jools gets a load of musician guests on and has a big party.
His weekly show was a big education in music for me growing up.
It was one of the first times I had seen artists such as Lou Reed and Cat Stevens perform.
The other night, one performer (can't remember who) was talking about Sister Rosetta Tharpe and how she is playing the role of her in a new Baz Luhrmann biopic.
I was pretty excited by this as it was only a few years ago I first discovered Rosetta Tharpe.
…But she was something, a real unsung hero!
Those who she influenced go far and wide in music – including Elvis and many more.
I love the history of music, the roots of where it came from, and think it is always great when performers from another era get the credit they deserve.
#2 – Mini goals rule!
Let's get practical for a moment.
Although the thought of setting goals can be as dull as a 10-hour long marathon of scale practice…
They are important.
A goal is like your compass and your map, and it will help to lead you to where you want to go.
The problem is most people create big, grand goals that are hard to reach.
When it comes to goals, smaller is often better. (e.g., improving a specific chord change, nailing the first two bars of a piece of music, etc.)
Smashing a really small goal is often a lot more motivating than falling short of a huge goal.
That is why in my membership programme I got everyone to write down their goals for the month of January. The comments page in the membership got some great responses.
Now I want to ask you, what are your goals for January?
It's a good idea to write 1-3 goals for the month of January and then get smashing them!
#3 – "Go, go, go Time"
Yesterday was a great day.
It was the 2nd of January – also known as "Go-time" by a few people.
This is the day when all the craziness of the holidays is over, and where the new year fun can begin.
Don't get me wrong, I love Christmas, but I love the start of a new year too.
For some people, January can be a dull time (isn't the most depressing day of the year in January or something?)
Anyway, forget all that, it's time to make 2022 the awesome one yet for you and your guitar playing.
The first few months of the year are the best in many ways.
There aren't too many distractions with holidays, summers breaks, vacations, etc.
It really is a great time to make progress and really drive forward with what you want to achieve – especially your guitar playing.
So, let's make 2022 an awesome one for you – and remember, you can achieve some wonderful things this year!
There we have it.
That wraps up those three random Monday thoughts for this week.
If you need some direction getting 2022 started on the right foot, you may want to check out my Fingerstyle 101 video course.
As part of the five days of Christmas/New Year sale, this video course, (normally $81) is on sale for $49 exactly, but for the next 24 hours only!
Find out more about the Fingerstyle 101 VIDEO course
I hope you enjoy it if you check it out and Happy New Year!
Dan Thorpe 
Guitar Domination
P.S. This post was originally taken from Dan Thorpe's private email list. To get blog posts like this sent to you which are full of great tips to make fingerpicking, strumming, and learning guitar more enjoyable (especially if you are over 40) join Dan's list. It's 100% free, HERE.