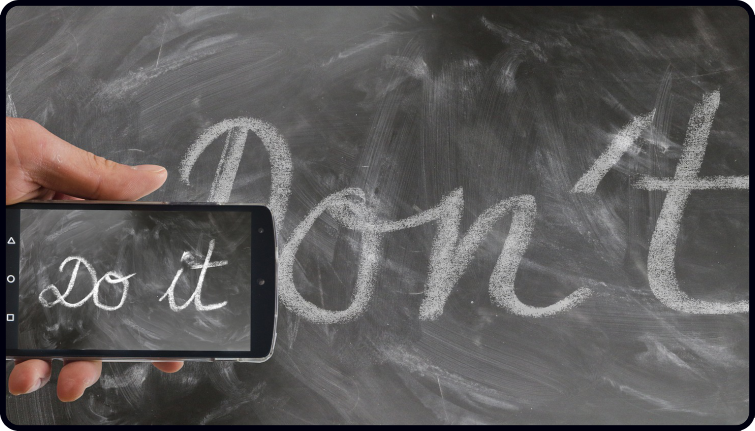 On my Facebook page, I recently asked people to give advice to others who were struggling.
It got a lot of brilliant responses.
Some were great and full of encouragement.
Some were humorous.
And all were positive and supportive.
I can only imagine people who felt a little discouraged would read the responses and feel better.
The people who were commenting are very much like those reading this email.
That is, likely to be people who are learning or re-learning the guitar later on in life.
I mean, when a 15-year-old child prodigy guitarist who has played since he/she was 3 years old gives advice, it can be difficult for a grown-up who has never played an instrument before to truly relate to the advice or take it fully on board.
But I find when a similar person to me or you gives encouragement, it's a lot more relatable.
Anyway, here was the question….
"If someone was about to quit guitar, what advice would you give them?"
And below are the answers…
I hope you find them useful.
"Don't sell anything! You'll be back!"
 "The learning process can be a lot harder than you thought it might be, but the eventual results will be far greater than you can imagine."
"Never give up!"
"What would you gain by quitting? How bad would you regret quitting"
"While you still have breath in your body… pursue it with all you might… never never give up…"
"Go ahead and quit. You will come back very soon."
"It's not easy just persevere with it and you will get the rewards and always play what you like."
"I would tell them that I believe playing has always brought me comfort during the lonely times. If I hadn't learned guitar at the age of 14, I would have had a miserable life. Playing helps lift the spirits and they should hang on to it!"
"Don't give up. It is so amazing to be able to play an instrument and I believe one day you will regret giving up. Find a way to enjoy it even if it is a few minutes each day."
I love those responses.
If you ever want encouragement, print these off.
Remember, these quotes are ordinary folk, not guitar superstars.
They are the ones who stuck with it (or didn't and they regretted it).
For instance, don't be this person who sadly said:
"Keep at it – I never have persisted which is why I can't play and rely on listening to others."
For comedy and to lighten things up, here are a few of the humorous responses.
"Take up fishing and drinking"
"Give me your guitars, I'll put them to good use"
"There's always guitar hero"
And probably the most apt:
"You can check out any time you want, but you can never leave" (an Eagles fan I think said this).
So, who are you when it comes to guitar playing?
For most reading this, no doubt you are the positive person who will ride the ups and downs knowing guitar playing is a wave and knowing you will get to where you want to be eventually.
Stick with it, the riches and rewards of guitar playing are wonderful.
…And if you want more help with your playing, check this out.
Tomorrow, I will release three new lessons inside my membership programme.
Drunken Sailor – a super simple melody and strumming version guaranteed to build your confidence and improve your ability to jam to backing tracks and with others.
The Two-Chord Jam – how to take two simple chords and jam them in multiple exciting ways (allowing you to create your own jams and spice up any boring strumming song).
A fun two-minute challenge based around a very useful little mini barre chord shape that gets used a lot but rarely ever gets taught.
It's all inside this:
The Dan Thorpe Acoustic Academy
Have a great day of practice
Dan Thorpe
Guitar Domination
P.S. This post was originally taken from Dan Thorpe's private email list. To get blog posts like this sent to you which are full of great tips to make fingerpicking, strumming, and learning guitar more enjoyable (especially if you are over 40) join Dan's list. It's 100% free, HERE.