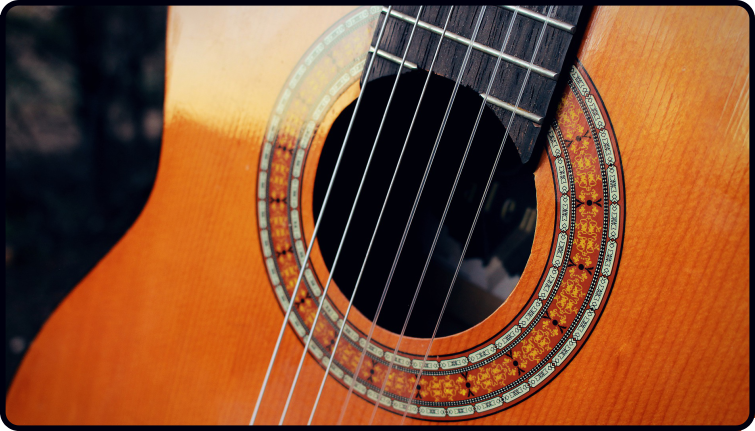 Here is another of the weekly posts with 3 thoughts about guitar, music, and life, including tips on classical guitar posture, getting help, and more.
#1 – What to do if you can't play in the classical position?
Most of you will know that I am a big advocate of sitting in the classical position with your guitar.
Lately, I have had a few emails from some folk saying they find adjusting into this position tricky.
If you have played for years sitting with the guitar flat across your lap, then adjusting to the classical position can be hard but the adjustment is often worth it.
Classical guitarists play some very tough stuff, but sitting this way makes life 10x easier for them.
If they sat in the common position with the guitar flat across their lap, they would find playing tougher and be more susceptible to strains, tension, and injuries, without a doubt.
The bottom line is this though.
Try the classical position and if it's not for you, play how you like, but see if you can slowly incorporate some of the classical position ideas into your playing – like raising the headstock, sitting with good posture, angling the neck of the guitar upwards, etc.
It all helps but there are no hard and fast rules – just see what you can do.
Even a small adjustment can be worth it.
#2 – Getting help is important
I have made a nice little change lately where I have gotten my main assistant, Sofija, to organise and respond to my blog related emails.
I still answer quite a few emails, and all those from members of my Dan Thorpe Acoustic Academy (formerly the Elite Guitarist Inner Circle) but…
Having this sort of help has been really useful as it frees me up to work on more productive stuff to help you with your playing more.
I realised a while back, there are people out there who have more knowledge and skills than us in certain areas and getting their help is important.
This is also true with your guitar playing and that is the main reason why I created my Fingerstyle 101 Facebook group for those who have purchased the book – so you can ask questions and get help where needed.
If you have bought the book, I and the other members would love it if you join the group if you haven't already.
If you have the book, let me know if you need to have the link sent to you.  
#3 – Your guitar plan for the rest of the year
It has been a strange old year, but it is nearly at an end.
With under 6 weeks to go until 2021, let me ask, what are your plans for the rest of the year with your guitar playing?
How good would it be if you tackled something and absolutely nailed it by the end of the year?
If you put your mind to it, you can achieve some good stuff during this time.
It doesn't have to be a lot, but any little goal or challenge will be a good one.
That's all I have for you today.
Have a great Tuesday!
Dan Thorpe
Guitar Domination
P.S. This post was originally taken from Dan Thorpe's private email list. To get blog posts like this sent to you which are full of great tips to make fingerpicking, strumming, and learning guitar more enjoyable (especially if you are over 40) join Dan's list. It's 100% free, HERE.