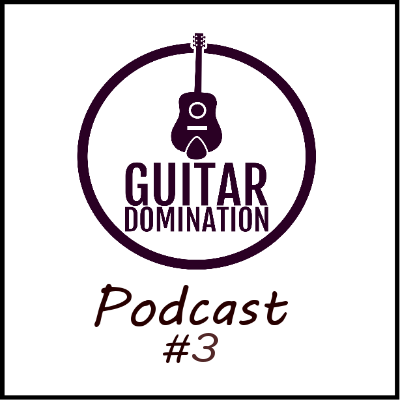 Welcome to the 3rd instalment of the Guitar Domination Podcast. In this podcast, we talk about finding a guitar teacher, and more specifically, if you should actually get one, how you find a good teacher and what to look out for in a teacher.
I also discuss why it is so important, in fact critical, to try out different teachers to get the most from your money. Guitar lessons are expensive and a big investment so it is so important to get the right teacher.
I also talk about my horror story from when I got a lesson from a certain unnamed teacher in my area so listen out for that and let me know if you have had a similar experience!
One thing I also mention is why you should still learn on the internet even if you do get a teacher and why having a teacher and learning from other resources is the best of both worlds. In fact, in the previous podcast, I explain three ways to speed up the learning process on guitar and this is super important if you don't have regular lessons.
If you have considered getting a teacher or are struggling at the moment, this podcast can help you save a lot of time and money, so ensure you give it a listen and leave a comment letting me know what you think! I love to hear from you all!