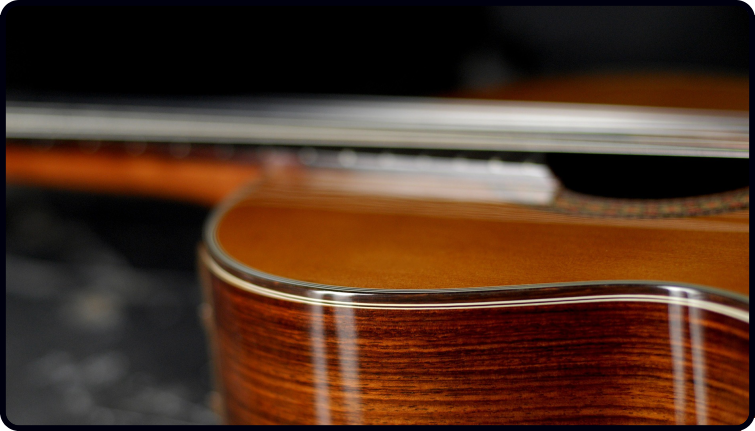 While it's easy to find a guide to buying a guitar, many of us still struggle to take the leap. As guitarists, one thing many of us tend to do is get overly attached to our guitars, and often our first guitar.
The problem is, most of the time, the first guitar you own is NOT the most ideal one for you.
Just like your first boyfriend or girlfriend was probably not ideal for you. (Of course, some of you have been really lucky and the first person you dated became your spouse and if so, that is ace).
With first partners and guitars, usually though, it is the same…
It all starts off well, with excitement and butterflies in your belly, but then, soon things don't go so smoothly, the drama begins and eventually, deep down you know you need to go your separate ways.
Sometimes things get thrown about in the arguing that ensues (such as the guitar, in those ultra-frustrating early days).
I even felt like my guitar cheated on me once, when my friend picked it up and made it rock like I never could…
Okay, although fun to write, I'll stop the comparisons between romance and the guitar.
I will say this though, if you are struggling away on your guitar, I highly recommend you check out these tips that can guide you when buying a guitar and go "dating" to try out a fair few guitars until you find your forever guitar.
Yes, you will try some bad ones (just like dating), but if you keep looking, eventually you will find your musical true love.
Changing guitars in my early days, when I started out with a cheapo Argos guitar to then being able to practise on my dad's mate's Telecaster for a bit, was a game changer for me.
If your guitar is no good for you, go and try some out in a shop.
Find one which connects with you and makes you feel alive and excited to play.
Of course, getting the right guitar is only part of the story.
If you want help playing it, check out this series of well-loved, short and to the point books of mine, at the link below.
Guitar Domination Super eBook Bundle
Have a great day!
Dan Thorpe
Guitar Domination
P.S. Although there is a comparison to be made with guitars and dating, just don't take your guitar on a dinner and a movie date – you will get strange looks!
P.P.S. This post was originally taken from Dan Thorpe's private email list. To get blog posts like this sent to you which are full of great tips to make fingerpicking, strumming, and learning guitar more enjoyable (especially if you are over 40) join Dan's list. It's 100% free, HERE.