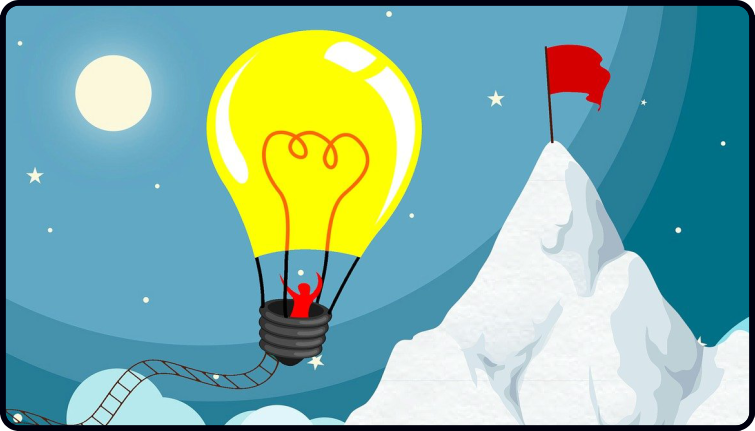 I thought I'd do something a little different today…
I'm sharing a bunch of short emails I've gotten lately.
There are some super interesting thoughts which I hope you find interesting and helpful…
Firstly, here's an email from Jeff about the songwriting challenge…
"I just wanted to thank you for starting the Songwriting challenge, even though I haven't participated in the group!  It's inspired me to take a collection of some ideas I've been noodling with and actually try to turn them into a proper song. The result is attached. It's a fairly basic strumming song, and my singing is embarrassingly bad, but I feel like it wouldn't be a terrible piece in the hands of someone way more competent than me.  
In any case, I really enjoyed the process of actually completing something like this and will probably try again. So thanks for the virtual kick in the butt to get me to do it!"
     –Jeff
That's pretty awesome.
I had a listen to Jeff's song, and it is great.
It's a memorable tune with some great hooks and lyrics which really paint a picture and put the listener in the story (I love those sorts of lyrics – they're the opposite of the bland lyrics that most modern songs have). The singing was good too – definitely not bad and not embarrassing at all. I've asked Jeff if he would like to share his song with the Fingerstyle 101 Facebook group.
Hopefully, he will, but either way, let his email be an inspiration!
This next email is about the "tone deaf" myth…
"Hi Dan,
Another "Goodie" Thanks!  BTW:  Back in 1994, I was trying to play harmonica with my friend Jahn Leyden on guitar and I got frustrated with my sound.  I told him, "I guess I'm just tone deaf!"  In his dry Texas drawl he replied, "If you're tone deaf, how do you know it's off key?"  Talk about a jolt!  I was totally stunned and inspired at the same time. Thank you again for all your efforts."
    -Parker
Totally true.
In one sentence, Parker's friend pretty much summed up my thoughts on the whole "tone deaf" thing. Nicely put!
Next, here's an important reminder of the importance of the absolute basics from Steve.  
"I totally agree with this absolutely there is no reason to press down on the string any harder than a person has to! After playing the guitar for over 50 years. I never knew there was such a thing as LOW and HIGH Action playing a guitar. I heard someone say they took their guitar into a guitar shop and had them set it up for them to play it Low action!!
Low action is making sure the strings are as close to the fretboard as possible. High Action is when the string is high and you need to press harder to play the notes. Since taking my guitar into my guitar store and having it set up for me, it has made a huge difference in my ability to easily play the notes and chords!!"
   -Steve
Good stuff and glad to hear it.
I know I talk about this stuff a lot, but it needs to be said – a lot.
A guitar that suits you, that is nicely set up, and one you play with good technique is an essential starting point for all guitarists.
Well said, Steve.
…And here we have an email about the songwriting challenge…
"Hope you are going to publish this on YouTube. There was a presenter (now disgraced) on TV years ago who took a painted masterpiece and divided it up into 100 squares, then asked folks in Trafalgar Square to each copy a square. Then he rebuilt the picture with their squares. Was a bit lumpy. But what a great idea and what fun to all, non the least viewers waiting for the outcome. 
We wait with bated breath. You are inspirational, keep it up."
    –Alan
 That's an interesting concept for sure.
The song might not end up being a Lennon and McCartney or Bob Dylan tune, it might not even be like an Ed Sheeran number (but let's hope it's at least that good), but I'm positive this song is going to be something very cool.
If you're taking part in this challenge, keep going – the fun stuff is really starting to happen now.
Finally, here is an email from Dina…
"Good morning, Dan!
Just want to emphasize that I enjoy your mails. Regularly I think 'How on earth does he do all this?'. Mails, ideas, teaching, developing material. Proficiat! Have a great day"
Dina
I'm pleased to hear it, Dina.
Lately, I've been feeling extra inspired to create more and more content.
In fact, over the next few days, I'll be telling you about even more fun stuff coming your way.
One of these things is something I've mentioned before (more on that tomorrow), but there is something else.
This something else is totally different from anything I've ever done before.
…And it's a bit of an experiment, but I'm loving it so far.
Anyway, enough teasing, all will be revealed very soon.
For now, if you want more help, instantly actionable lessons and tips that can give you results starting right away, then check out my book bundle.
It's made for beginners who want to break the shackles of frustration on the guitar and you can find out more about it below…
Guitar Domination Super eBook Bundle
Have a rockin' weekend!
Dan Thorpe
Guitar Domination
P.S. This post was originally taken from Dan Thorpe's private email list. To get blog posts like this sent to you which are full of great tips to make fingerpicking, strumming, and learning guitar more enjoyable (especially if you are over 40) join Dan's list. It's 100% free, HERE.