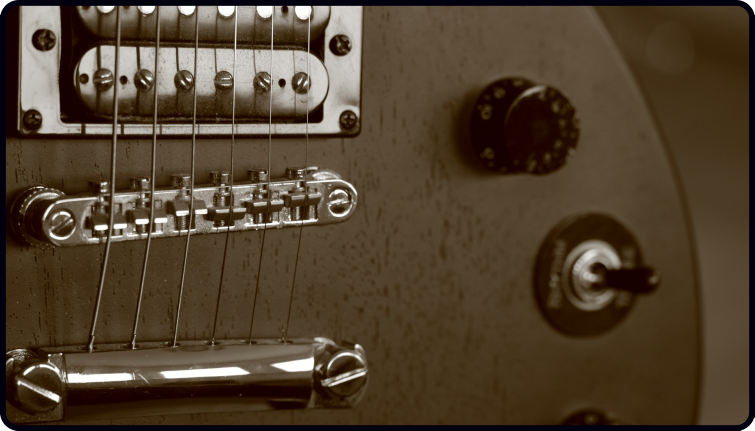 Here is another Friday 10-second tip for you to enjoy…
Today we're talking about something the blues legend, Stevie Ray Vaughan, was a master of.
And this was…
Methodically adding riffs and licks to your playing
We all know as guitarists, we're pretty "cool cats" so to speak.
I mean, this is an impressive instrument to look at, listen to, and play.
…And one of the best things about it that separates the guitar from certain other instruments is the fact we can play rhythm and lead on it at the same time.
That's what Stevie Ray Vaughan did so impressively (and seamlessly, I should add).
Even if you don't like Stevie (how could you!) or you hate the blues (oh no)…
You can still get good at playing rhythm and lead at the same time and do so in any style.
The problem is, it's hard to know where to begin.
First, you need to have a solid rhythm down for whatever it is you want to jam.
Then you need to know which scale notes to play over the top.
And after that, you need to be able to come up with some cool ideas using the scale to create your riffs and licks.
Finally, you have to work out where to "slot" in those riffs and licks without speeding up or slowing down or having the timing of the rhythm go off the rails like a runaway train.
But once you do get it all together, it's so much fun.
The easiest way to begin I've found is to…
Start very simple and create a little riff on the bass strings using 2-4 notes of a scale.
Then see if you can fit that into the song or jam you're playing.
It takes practice, but give it a go.
If you want more help with this sort of thing, and you like the blues, I cover how to methodically do all this here inside…
The Beginner 12-Bar Blues Mini Masterclass
Enjoy your Friday
Dan Thorpe
Guitar Domination
P.S. This post was originally taken from Dan Thorpe's private email list. To get blog posts like this sent to you which are full of great tips to make fingerpicking, strumming, and learning guitar more enjoyable (especially if you are over 40) join Dan's list. It's 100% free, HERE.