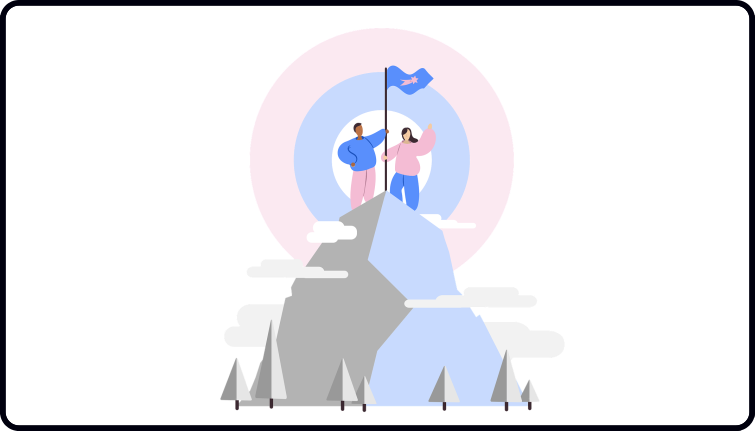 Have you ever felt you really want to practise more and increase your motivation to pick up your guitar every single day?
That's something we all want, of course, but sometimes life can get in the way.
You might want to practise every day, but some days you may be too busy and other days too tired.
…And before you know it, one day, two days, or more, might creep up and pass before you pick up your guitar and play.
Of course, not everyone has this problem, but if you do, here's a little challenge you can do to solidify a good habit.
Make a vow to practise something every day for the month of March (even just for a minute or two).
Get a calendar and keep it next to your guitar.
Mark a big cross on each day of the calendar for every day you practise.
It's simple, but having something like a calendar is a super simple way to keep you on track and build up a habit of practising every day.
Just practising for a minute or two each day is powerful, as often just getting started can be the problem.
Once you do pick it up, you can often get in the flow and have a good session.
I like to get students to use a big bright highlighter to mark the days they practise.
Big bright colours just seem to work that little bit better.
…But either way, having a calendar next to you can really help.
Even if you find you practise most days, this can help you get more practice in.
…Because sometimes we all need that extra motivation.
I hope you give it a try, and if you need an extra burst of motivation, you may want to check out the new Dan Thorpe Acoustic Academy lessons.
Here's a polite reminder that I've just released a new batch of lessons for the month of March and the deadline to get them is midnight tonight (Pacific time).
If you join before then, you will get two motivating books posted out to you for free.
These books are:
Guitarists Get Theory (teaching you how to learn theory in a simple, clear and concise way) and…
Fearless Fingerstyle (which shows you 8 specific methods for exploring new and exciting techniques in your fingerstyle playing as used by many pros – not available anywhere else).
Find out more about the Dan Thorpe Acoustic Academy
Let's get you practising every day and building up good habits by the end of the month.
Do so, and you'll be that bit closer to your guitar-playing goals.
Dan Thorpe
Guitar Domination
P.S. Here's a snippet of what is available in the new lessons:
My never before released exercise inspired by legendary guitarist and teacher Joe Satriani that will help you 'unlock' the fretboard and play in all 12 keys.
This is a tried and tested favourite exercise of my students and one that gets them confident at jamming with me in real time, learning the notes on the fretboard, and gliding up and down the strings with solid timing.
How to play "slides" to add more elegance, smoothness, and glissando while moving around the frets and how to permanently erase any awkward moments of silence while doing so.
Play a simple piece of music that will show you exactly how to combine the slide technique with easy partial chords, triplet rhythms, and some simple fingerpicking.
A silly but inspiring Sonic the Hedgehog analogy to help improve your slides on the guitar (yes, having a 7-year-old son comes in handy for guitar lessons!).
…And a simple two-minute challenge to help you play a one-string scale, make music with it, and jam any place, any time.
Plus, get reminders throughout the month to use the lessons, stick to the plan, and make more progress.
Don't forget you get two exclusive books just for joining sent out by me for free.
The link to find out more is below and this is the last I'll mention this.
A polite final reminder about the Dan Thorpe Acoustic Academy
P.P.S. This post was originally taken from Dan Thorpe's private email list. To get blog posts like this sent to you which are full of great tips to make fingerpicking, strumming, and learning guitar more enjoyable (especially if you are over 40) join Dan's list. It's 100% free, HERE.